There's no bigger lie in advertising than the infamous line of "one size fits all". Despite the convincing marketing spin, there just isn't one single product that can meet every need of anyone that picks it up. We realized this early on, and rather than try to design one standing desk to rule them all, we decided to engineer a suite of desks and accessories to accommodate every possible office project. The result is the new and expanded Agile range, a collection of durable, versatile, and stylish desking solutions to suit any situation.
The Agile Range at a Glance
We've designed the Agile range to be the ultimate toolkit for resellers and project managers. From budget-conscious, entry-level solutions all the way through to premium electric standing desks, there's now an Agile for every project.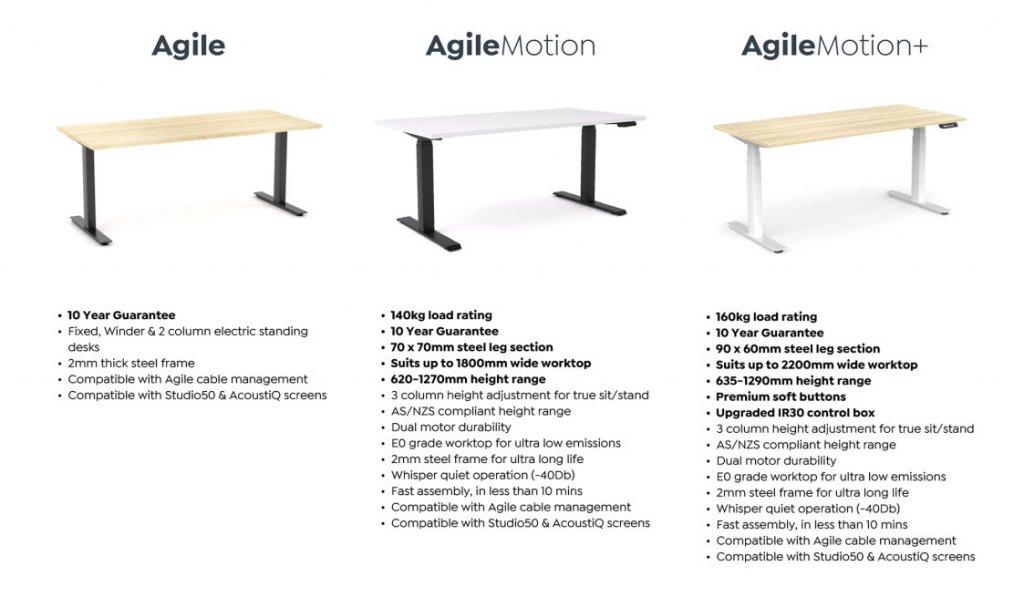 An Agile for Every Space
Versatility is at the heart of the Agile range, and we've designed each Agile to meet a very specific project need.
Need to increase your office's quota of height adjustable desking without breaking the bank? Agile Winder has you covered.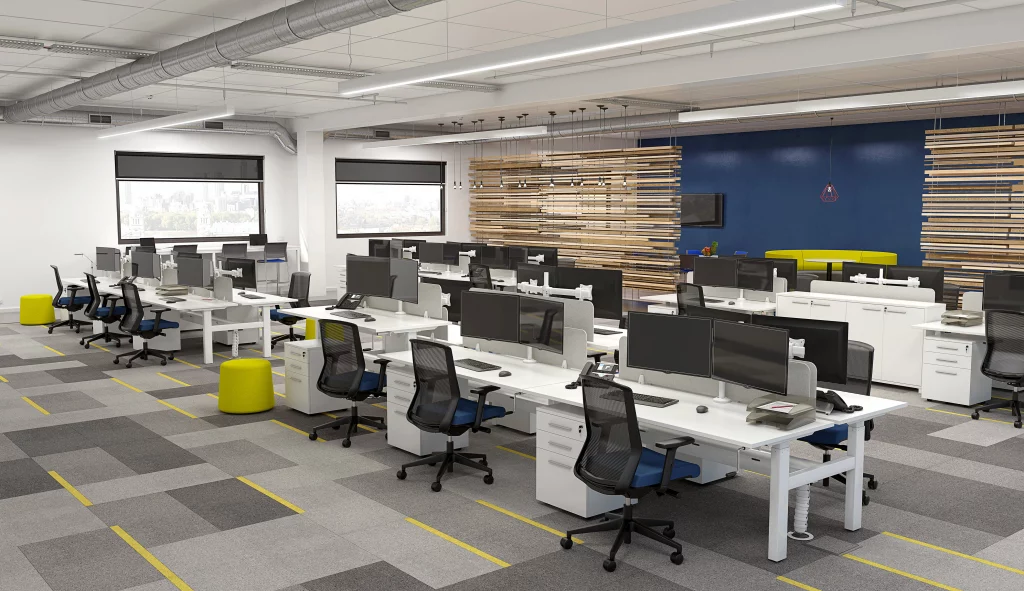 Need a range of fixed desking that matches the rest of the range? Agile Fixed is the stylish solution.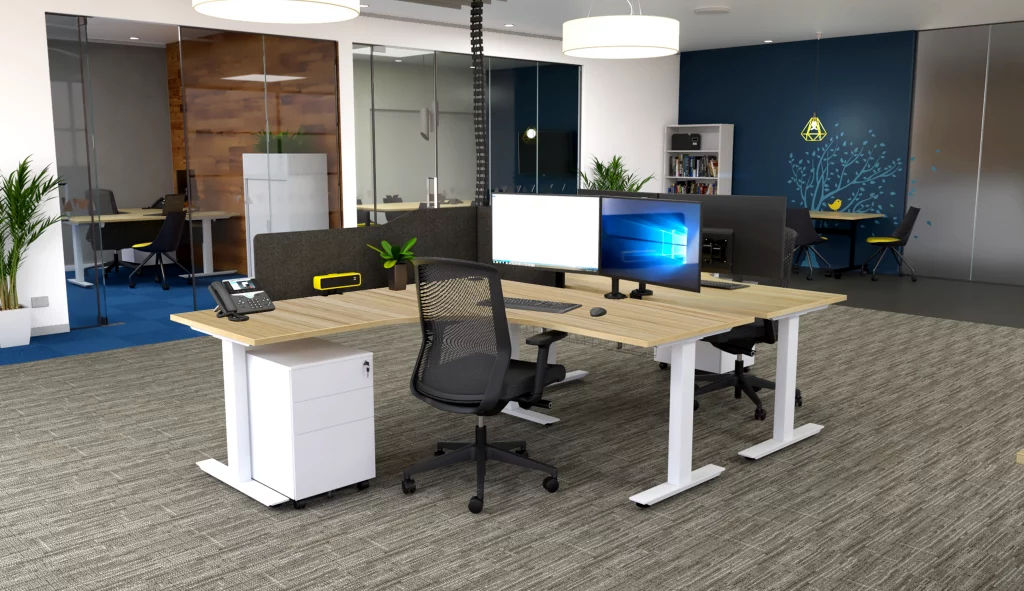 Need a mid-tier electric standing desk for the price of an entry-level solution? AgileMotion is the answer.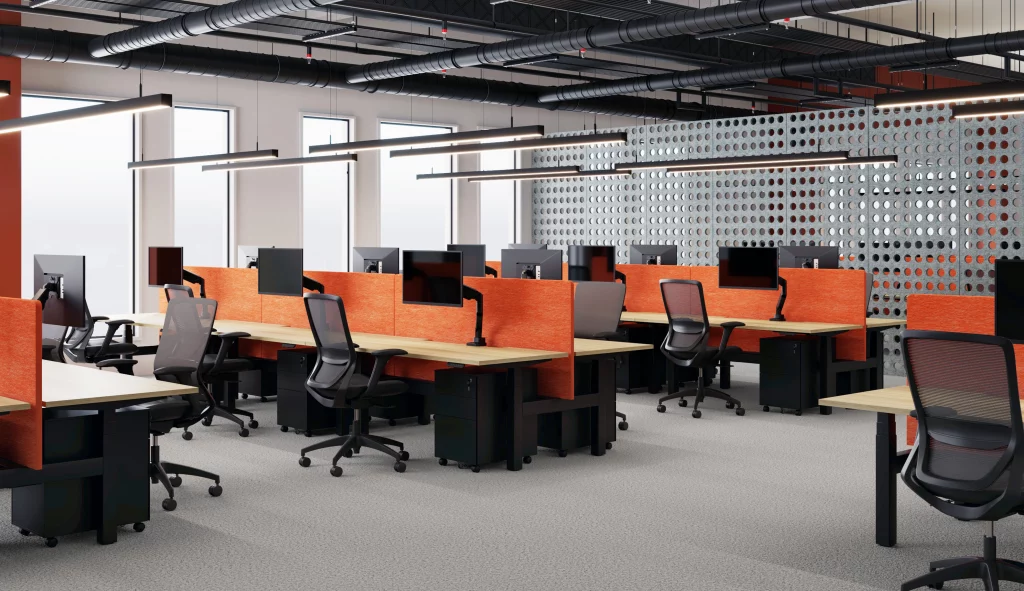 Need a premium desking option for executive and priority clients? AgileMotion+ has that competitive edge.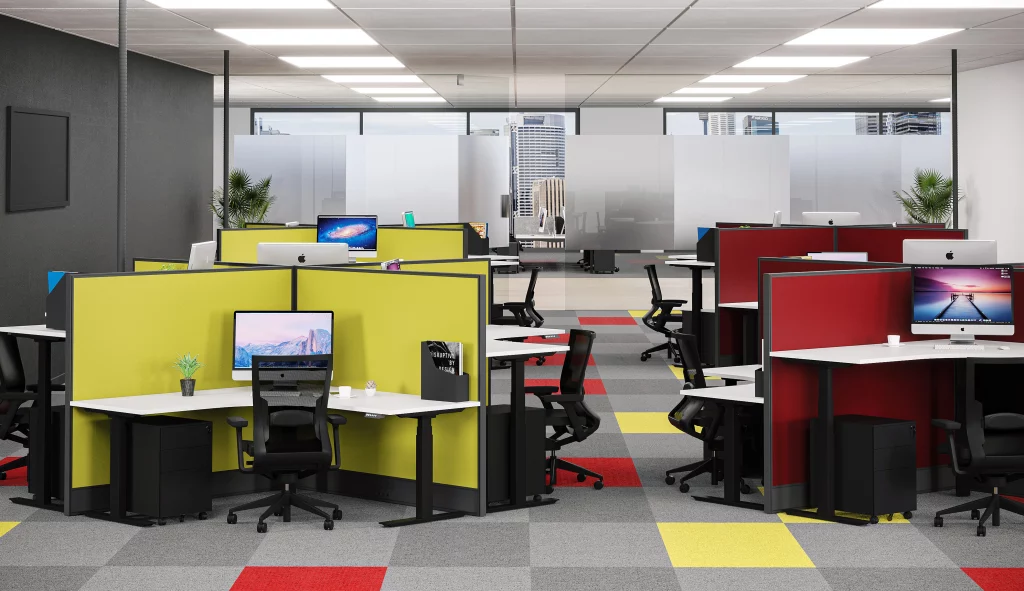 Compatibility
We ensured that the entire line is compatible with the various accessories and acoustic screen solutions we have available.
Cable Management & Soft Wiring
The entire collection is compatible with OLG cable management systems including mounting plates, cable ports, baskets and trays, clutch sets and ceiling systems.
Soft wiring services are also available for fixed and integrated power supply to workstations.
Studio50 & Acoustiq Screens
Acoustic workstation screens are as much about privacy as they are about reducing the level of ambient noise on the office floor. The entire Agile range is compatible with our line of Studio50 screens and Acoustiq solutions.
Piece of Mind
Just like all OLG's products, this range is covered by the same 10-year manufacturer's warranty for faulty products. With the average office refresh cycle being between 3-5 years, Agile products are guaranteed to last beyond the average lifetime of most competing products.
OLG Supports You
As one of Australia's leading office furniture wholesalers, we do everything in our power to support our resellers. For a full list of everything we can do, check out How OLG Can Win You a Deal.
Stuck for ideas? Or maybe you just want an office furniture wholesaler that you can rely on. Give us a call on 02 8188 2732 or send us an email so we can discuss some options.
Want to keep reading? Find out what's new with OLG or head over to the OLG Learning Centre. You'll find a curated archive full of educational articles and industry content, all completely free to use.