Where we work is rapidly changing. From the proliferation of flexible and co-working spaces to the widespread adoption of remote working, the nature of office employment has never been more diverse.
Understanding these ever-evolving work landscapes is crucial to being able to cater for the offices of the future, and so in this article, we'll explore the history of the co-working model and find out if it's just a fad or here to stay.
The Rise of the Co-Working Model
When you think of co-working spaces or "workstations for hire", there's a handful of brands that instantly spring to mind. Massive conglomerates like Regus, WeWork and Spaces are the big players, operating thousands of offices all over the world. But the origins of co-working spaces are a little humbler than the flashy skyscraper locations of today.
In fact, the first working concept of a shared office was created back in 1995 when a group of 17 German computer programmers wanted a safe space to practice their hacking skills. Naming it "C-Base", this Berlin-based facility provided hackers with a community and facilities to pursue their computer-oriented endeavours.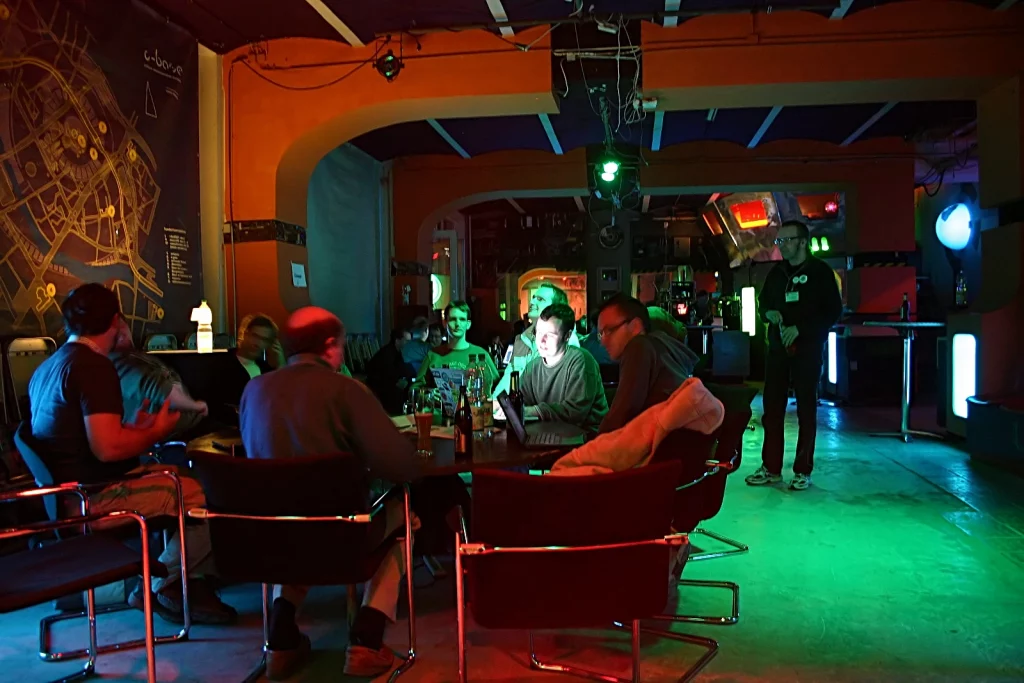 While C-Base imbued many of the characteristics of the modern shared office model, the actual term "co-working" didn't catch on until 2005. That began with serial entrepreneur, Brad Neuburg, and a space he originally referred to as a "9 to 5 group" in San Francisco. This was followed by the San Francisco Coworking Space, and later, the Hat Factory.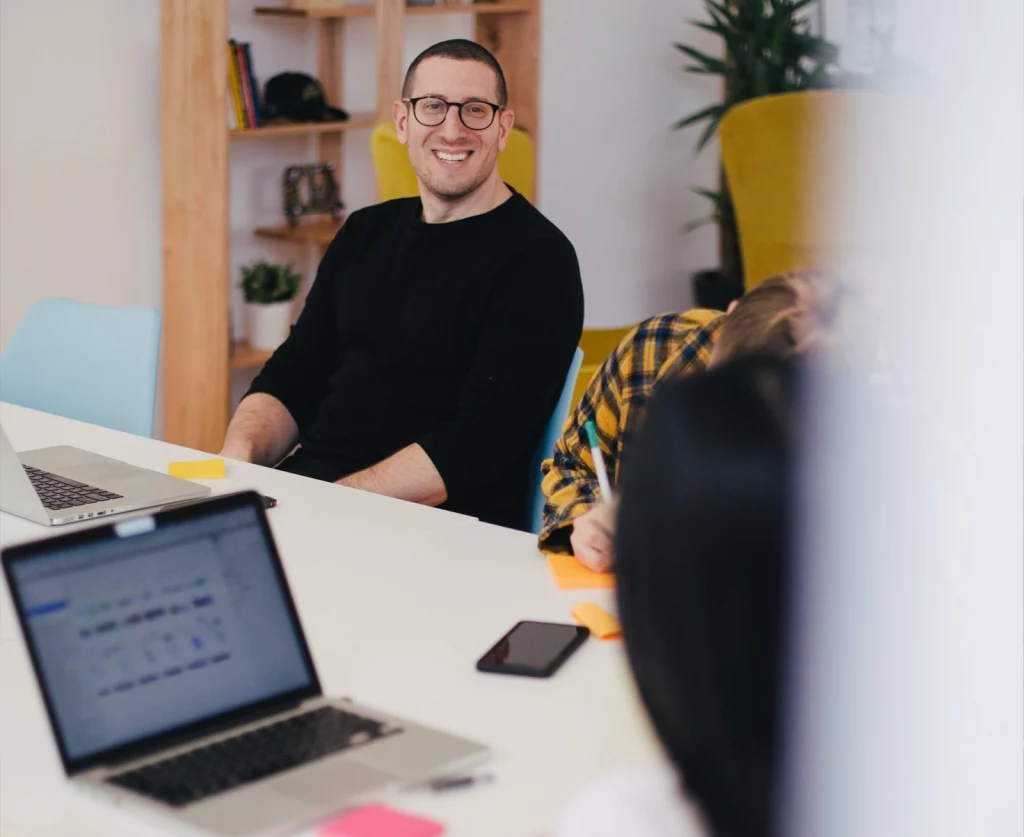 Driven by the desire to combat the isolation of remote work and the financial burden of traditional office leases, the concept of co-working quickly gained popularity around the world. That growth doesn't seem to be slowing down either. In surveys collated by Statistica in 2018, it was found that the number of co-working spaces grew more than 1000% in the decade prior and that number is expected to hit 42,000 locations by the year 2024.

Looking further ahead, its estimated that by 2030, co-working spaces could make up 30% of corporate office space.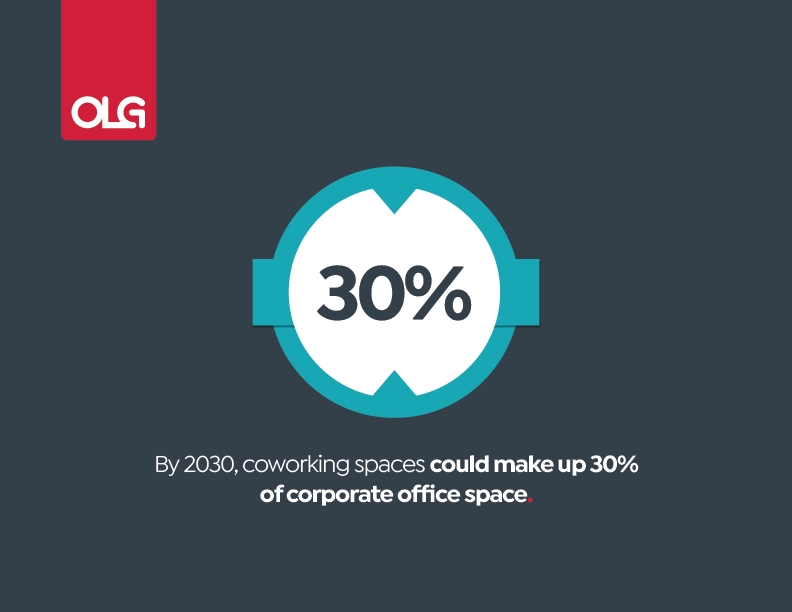 The Benefits of Co-Working Spaces
Although business approaches to co-working vary widely, the goals that drive a co-working strategy are primarily focused on several common ideals: to attract and retain talent, save costs, drive innovation, build community, optimise productivity, and use space more efficiently.
Flexible Office Solutions: Co-working offers various ways to adapt office arrangements, whether you want to place remote workers in a shared space, set up a co-working area within your own office, or lease space to outside partners. It's all about flexibility!
Efficient Space Use: Co-working can help businesses cut real estate costs and quickly expand into new markets without the usual hassle of setting up a dedicated office space.
Attracting Top Talent: In a competitive job market, co-working spaces can help you snag and retain the best talent. Employees are drawn to environments that encourage creativity and innovation, and this can make your company stand out.
Fostering Creativity: Co-working environments are breeding grounds for creativity. This is especially beneficial for innovation, research, and development teams that thrive in such settings.
Building a Sense of Community: Co-working spaces encourage a strong sense of belonging. People working in these spaces often feel like they're part of a larger, supportive community. This does wonders for a worker's motivation and job satisfaction.
Boosting Productivity: Co-working spaces are often more productive than working alone. The vibe is lively, and there's usually peer accountability, which can help people stay on track and motivated.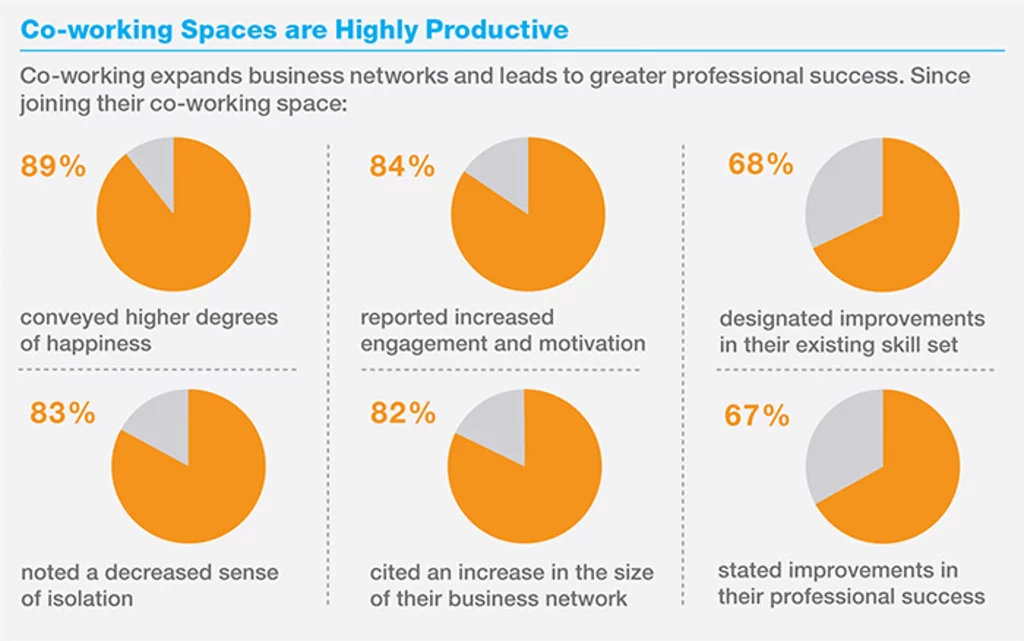 The Perceived Drawbacks of Co-working Spaces
Despite the many benefits of co-working spaces, several negative perceptions may deter companies from seriously considering this type of arrangement. Below are some of the most common concerns.
Culture Clash: Co-working spaces typically host people from different companies. This makes it challenging to establish a consistent office culture that aligns with your organization's values.
Weakening Bonds: Employees working off-site in co-working spaces might form stronger connections with others from different companies rather than bonding within their own organization. This can lead to a sense of disconnection and concerns about career growth
Noise and Distractions: Co-working environments are often open and bustling, which can be a distraction for some. The mix of businesses and personalities can lead to an unpredictable and noisy atmosphere
Security Concerns: Co-working spaces can be riskier when it comes to protecting sensitive information and intellectual property. You need to be extra vigilant about safeguarding your company's assets.
Competition for Talent: Other companies in the same co-working space could try to recruit your employees, leading to potential talent poaching, which is a concern in a competitive job market.
The Unique Needs of Co-working Spaces
As resellers and office project managers, there's a good chance you've already helped to fit our or refurbish a co-working space already. If so, you'll know that the needs of a co-working space can differ slightly from a traditional office.
Flexible Desking
Co-working spaces can require a range of desking solutions, especially if they are a business that offers tiered pricing for their customers. In these models, workers can have the choice of renting the level of workstation that fits their budget. This could mean anything from a fixed-height hot desk, a height-adjustable desk with monitors or a fully mobile workstation with wireless power.

Through our partner Elsafe, we can also offer smart solutions that integrate with building management tools. (For example: Workstations that can be powered on and off remotely when a user pays their subscription fee.)
Acoustic and Privacy Screens
Working in a public or cooperative space can be both noisy and intrusive. There are just some documents or images you don't want your next-door neighbour to see, even if he's a complete stranger with no idea of what he's looking at.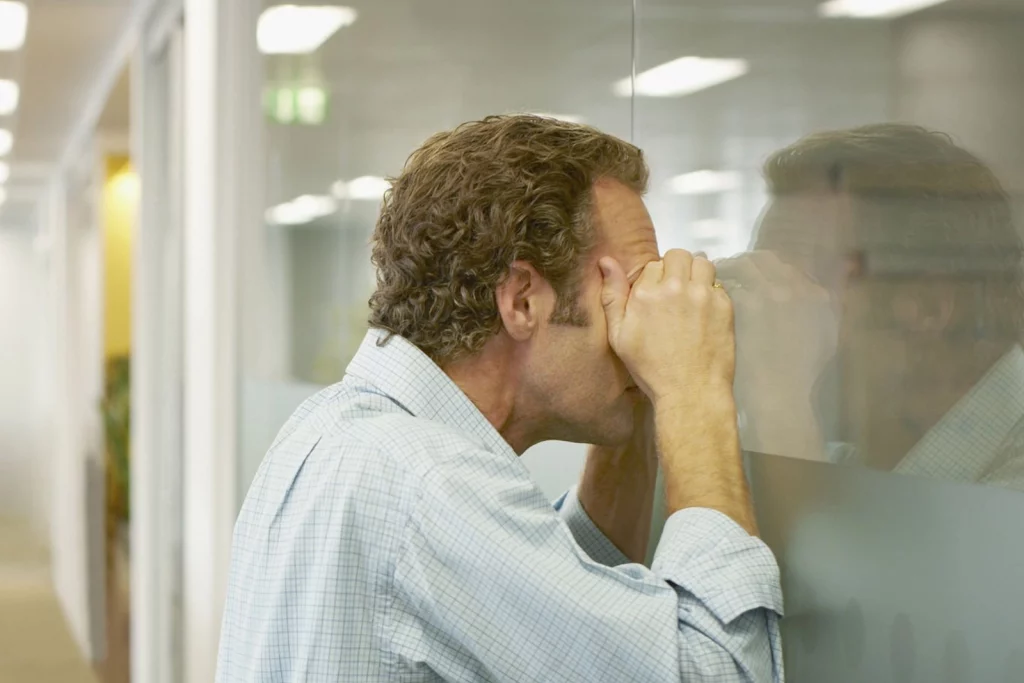 Co-working spaces request more desk-mounted screens and acoustic solutions than traditional offices do, purely because workers require more privacy in these settings.
Phone Booths and Flexible Meeting Spaces
For workers connecting remotely to a larger team, there's a requirement for simple, flexible meeting spaces that are sound-treated for additional privacy. Workers can pop in and out of these insulated phonebooths for meetings, phone calls or just a place to collect their thoughts before a big presentation.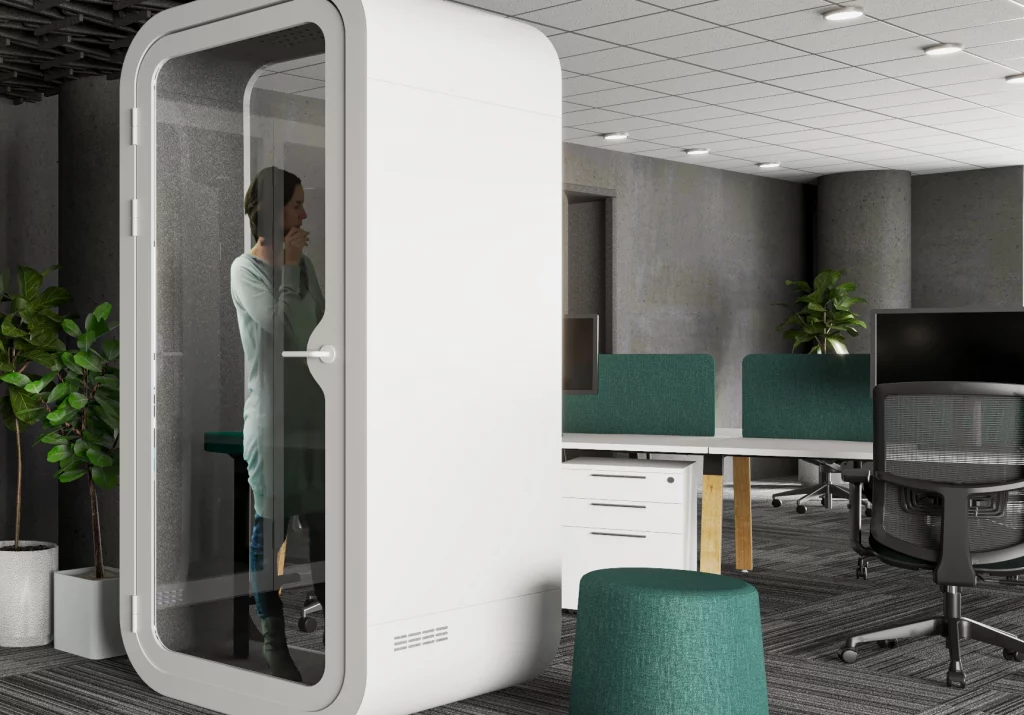 Larger phone booths like the SpacePod Meeting Room can accommodate up to 4 people for impromptu offsite meetings or presentations. Carefully applied acoustic treatment means you're protected from the hum of the office floor while your meeting stays private.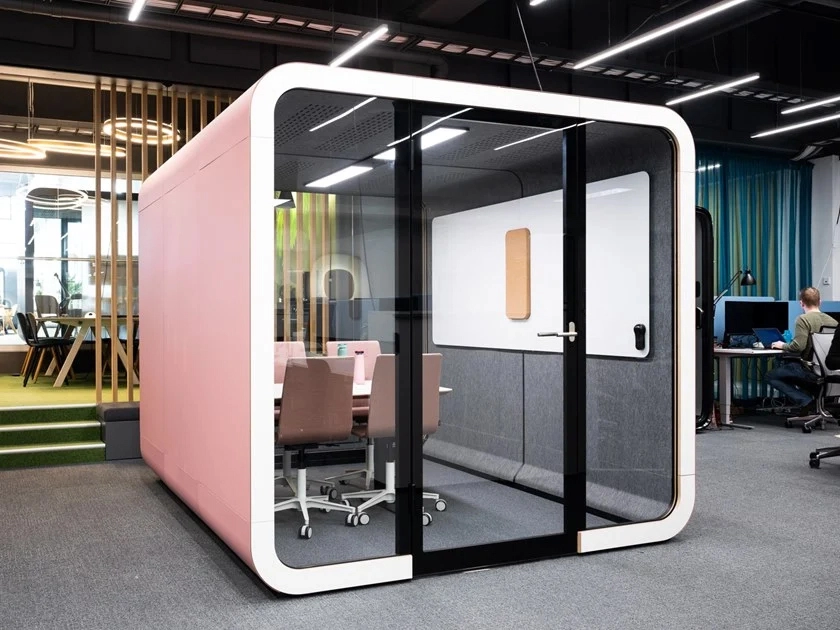 OLG Supports You
As one of Australia's leading office furniture wholesalers, we do everything in our power to support our resellers. For a full list of everything we can do, check out How OLG Can Win You a Deal.
Stuck for ideas? Or maybe you just want an office furniture wholesaler that you can rely on. Give us a call on 02 8188 2732 or send us an email so we can discuss some options. Want to keep reading? Find out what's new with OLG or head over to the OLG Learning Centre. You'll find a curated archive full of educational articles and industry content, all completely free to use.