When it comes to trying to reduce excess noise in the office, there are more than just a few options available. Everything from industrial drywall insulation to egg carton foam tiles. Some people even resort to covering their ears and humming. If you're serious about keeping your office productive and your staff happy, soundproofing via acoustic screens has some well documented benefits. Still, with so many options available, how do you choose the best acoustic screen for your office? In this article, we'll describe the different materials available to you when considering soundproofing in the office. We'll also look at the price, effectiveness and aesthetic of different modern acoustic treatments. By the end of this article, you'll know exactly which acoustic screens will work for the space you have.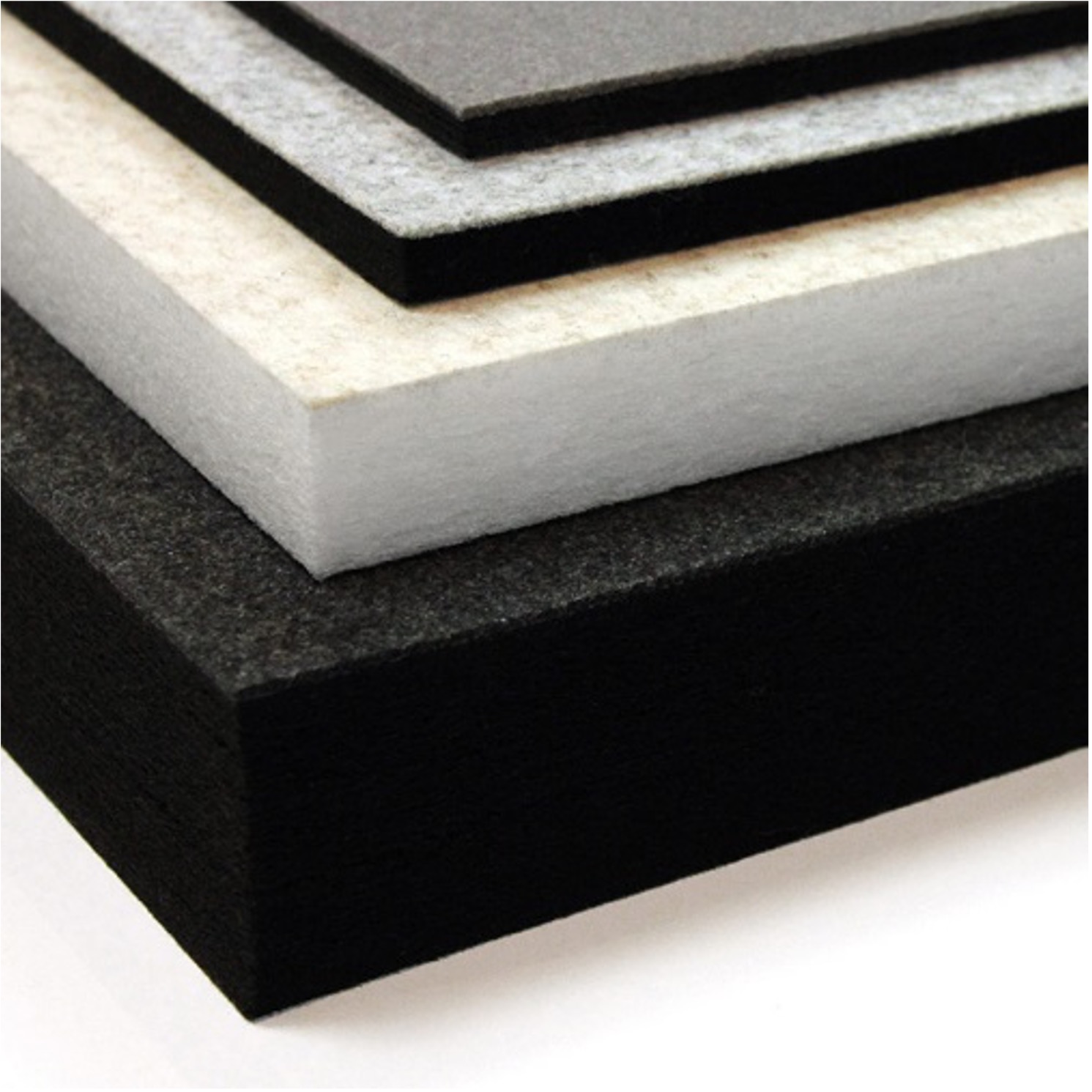 What Are Acoustic Screens Made of?
The typical acoustic screen often consists of a semi-rigid, sound-absorbing core wrapped in a fabric for aesthetics. The most regularly used core materials are foam, fiberglass or plastic polymer core. This core is often then wrapped with a material, often a fabric or synthetic fibre.
Some screens will then include aluminium brackets around the edges for strength and multi-screen configurations.
How do Acoustic Screens Work?
Most of the sound absorption happens in an acoustic screen's core. Materials like foam and fiberglass aren't completely solid and have tiny pockets of air throughout their structure. Soundwaves get trapped in these sound-conductive air pockets, eventually losing energy.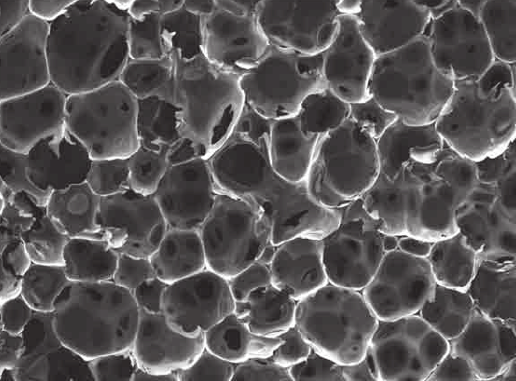 While the core plays a major role in absorbing sound, it's important to understand that the fabric wrapping also contributes to a quieter office. The irregular surface of the fabric helps diffuse sound waves in all directions, while still allowing some sound to pass through to be absorbed by the core. This helps prevent sound hotspots building up in certain parts of the room.
It's also important to keep in mind that the thickness of an acoustic panel will greatly impact how much sound passes through.
But there's one often-overlooked factor when it comes to any acoustic treatment that can make a big difference in the sound levels around the office.
Placement.
Where is the Best Place to Mount Acoustic Screens?
People typically use acoustic screens as a kind of partition between desks. However, the classic office cubicle is long out of style, and in its place are semi-private dividers.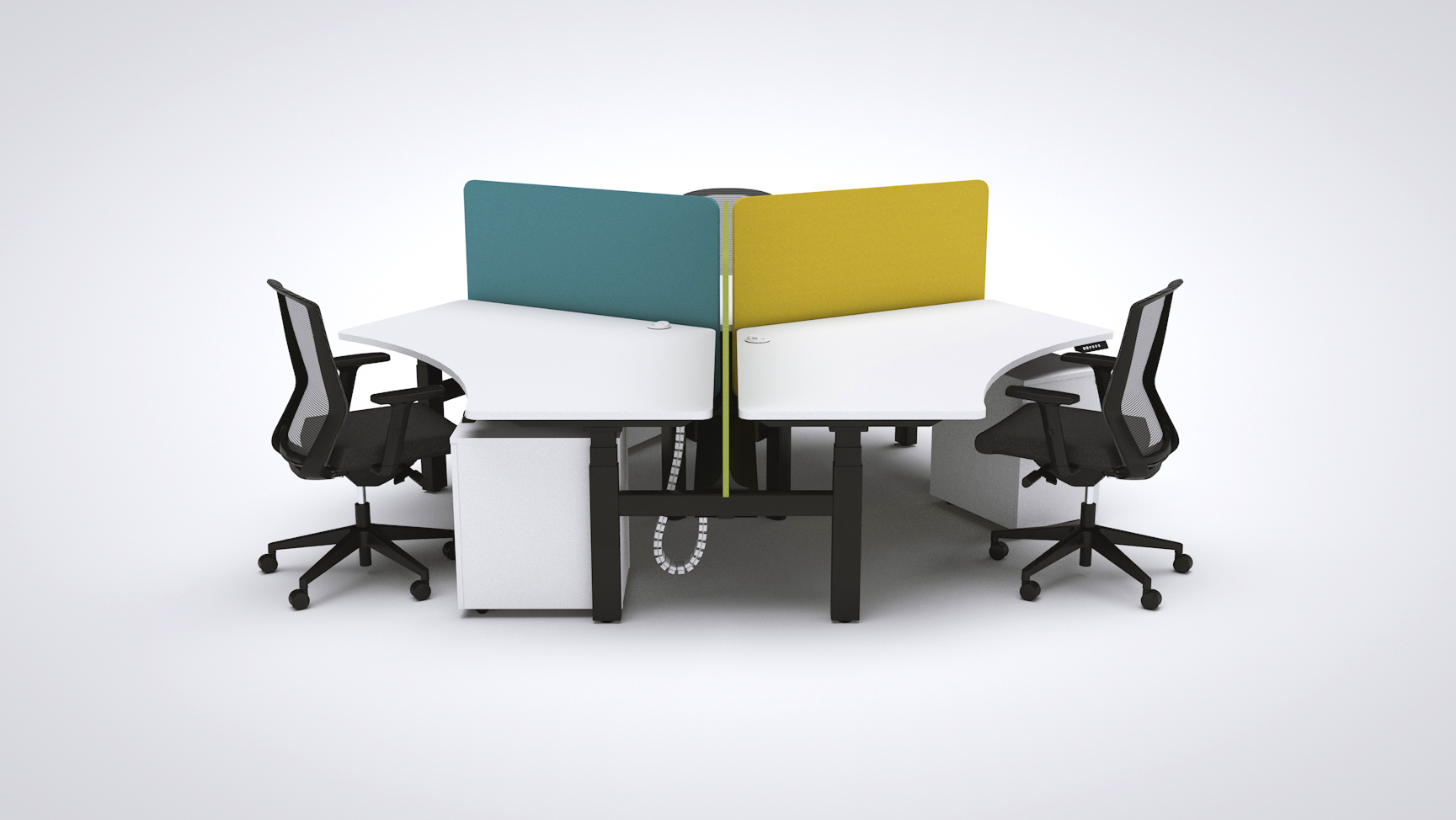 Now, looking at the image above, most people would assume that half-sized partitions wouldn't offer much in the way of sound absorption. After all, if you can see the top of your colleague's head over the screen, you can probably hear them pretty clearly.
In actual fact, most of the sound that passes from you to your work neighbour is reflected off the desk surface. It's part of the reason you can somehow hear the service station attendant behind five-inch plexiglass at night. The small slot at the bottom is allowing most of the sound through.
In saying that, taller acoustic screens do provide more sound absorption, particularly ones that run from the floor and extend above the height of computer monitors. Below, you can see a picture of the Studio50 screen mounted on an Agile+ 3-column, 90-degree workstation.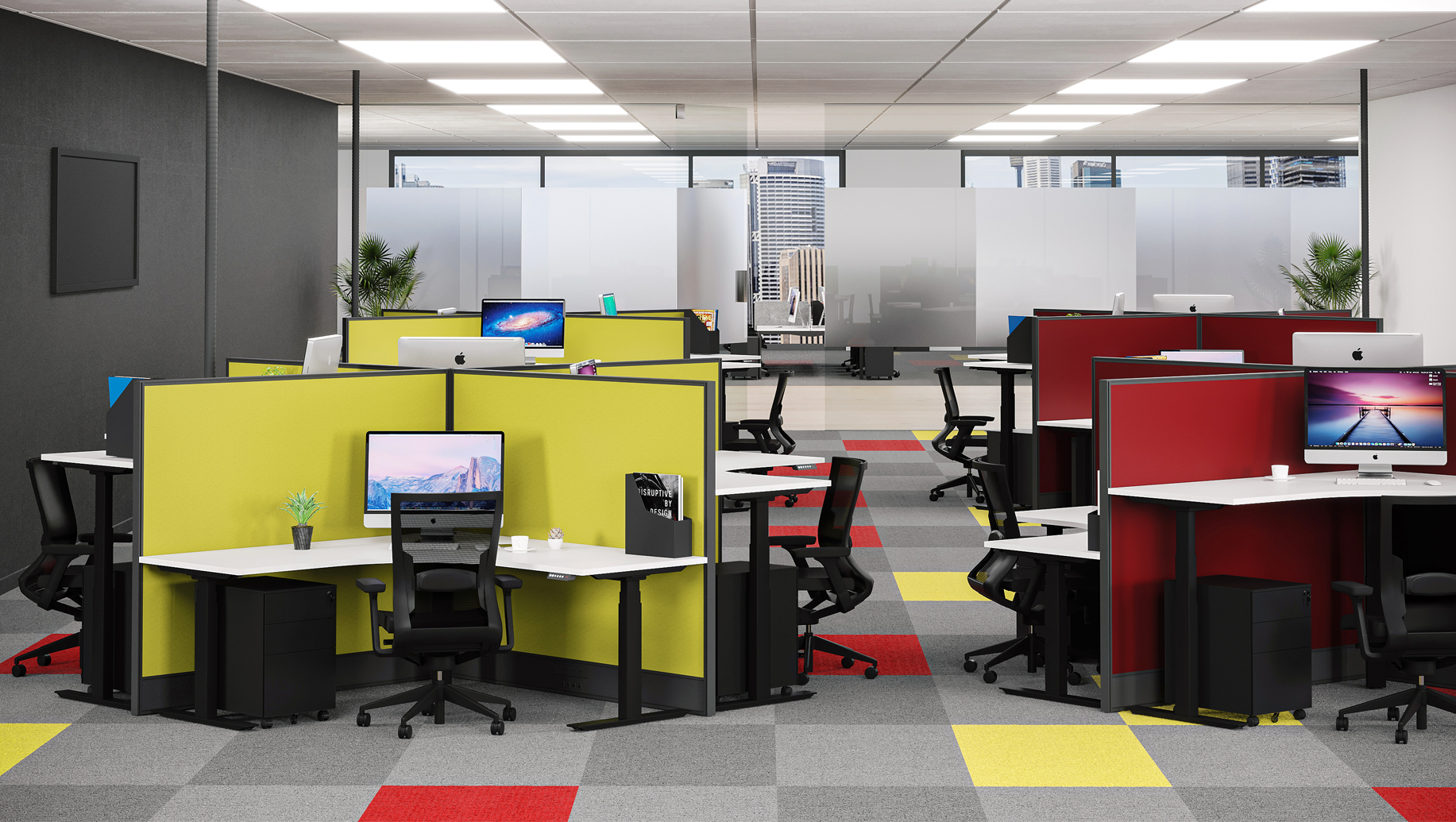 Again, we're not saying single-pane acoustic screens that mount to straight desks aren't effective, they definitely are. The Agile standing desk with hung Radius 18 screen (pictured below) is great for office workers who want that little bit of extra privacy, but aren't necessarily on the phone 24-7.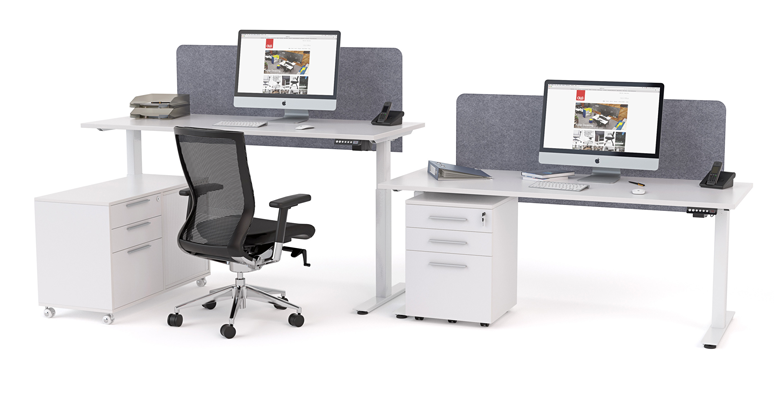 What is the Difference Between Radius18, Studio50 and Acoustiq?
OLG offers three distinctly different products when it comes to acoustic screens.
The Radius18 is the most economical of all acoustic screens. It features an 18mm-thick polymer core, rounded edges and can be wrapped in either Splice, Motion Felt or Breathe fabrics.

The range of Studio50 screens are the industry standard when it comes to office soundproofing. They feature a 50mm-thick pinnable fiberglass core, powder-coated aluminium frame and options for cable management. Just like the Radius18, the Studio50 screens can be wrapped in either Splice, Motion Felt or Breathe fabrics.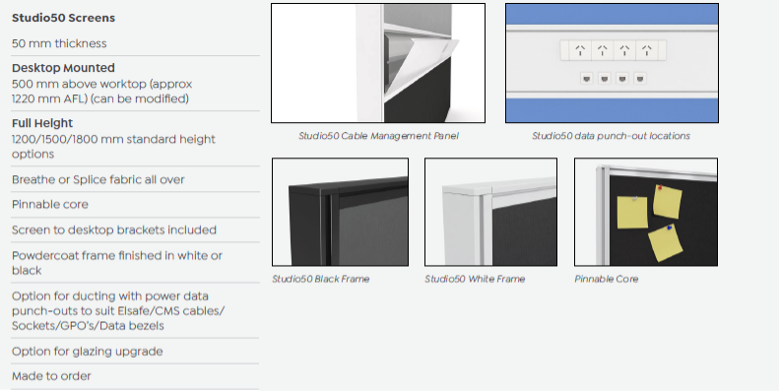 And finally, Acoustiq is a new range of professional-grade sound absorption material that can be applied to almost everything, acoustic screens included. Made from recycled PET and scoring a weighted Sound Coefficient of 0.95, Acoustiq is a superior option for those with an ambient noise problem.  Highly versatile, Acoustiq can be used on everything from partition wraps, ceiling baffles, wall panels and screen dividers.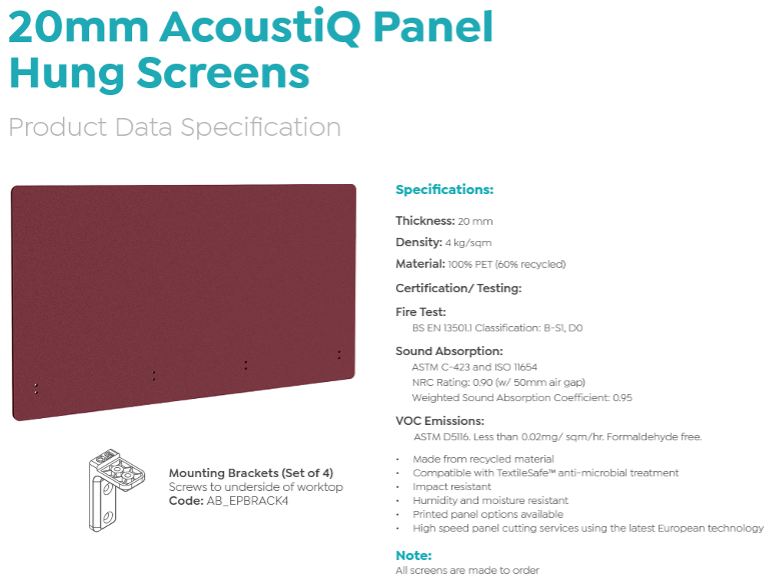 We're Only a Phone Call Away
If you're looking acoustic screens or soundproofing products for your next project or product line, we've got everything you need. Give us a call at 02 8188 2732 and we can discuss some options.
Want to keep reading? Find out what's new with OLG. Then head over to the OLG Learning Centre to explore an archive full of educational articles and industry content.