OLG has officially begun breaking ground on our new Australian Head Office and Operational Hub in Marsden Park, Sydney. Our new venture solidifies our position as one of Australia's leading furniture manufacturers committed to sustainability and local investment.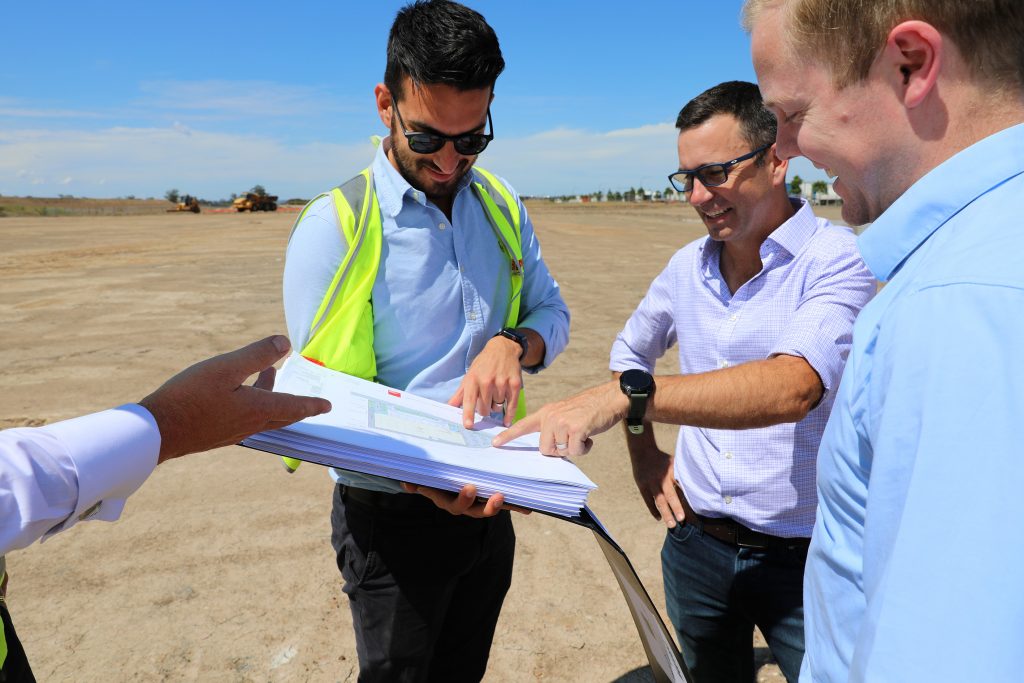 Investment in Australian jobs and manufacturing:
Our Australian Head Office and Operational Hub isn't just about creating an environment that is reflective of our significant range of office furniture products, it's also about our investment and commitment to local jobs and manufacturing.
Whilst this will allow OLG to expand its product offering over time, we take immense pride in contributing to the growth of our local community.
Reinforcing our commitment to sustainability:
In collaboration with award-winning architectural firms, Reid Campbell and Axiom Workspaces, we've designed a space that embodies our commitment to sustainability. The design boasts eco-friendly innovations, such as a 100kWh solar system generating 95% of our electricity needs, electric vehicle charging stations, and rainwater collection provisions.
OLG is not just building a Head Office and Operational Hub for future growth, but we're constructing a future that aligns with our environmental responsibility.
Inspiration at the heart of our design:
Our new hub has been designed to inspire, from state-of-the-art showrooms for our customers to experience our products to photo studios, a gym, and collaborative spaces. The expansive 10,000 square meters will also house the latest in warehousing technology, reinforcing our commitment to serving our customers.
As Peter White, OLG's Managing Director reinforces, "I'm excited because for OLG this isn't just a construction project or a new space to call home; it's a testament of our commitment to excellence and unwavering investment in innovation, to our customers and our future growth ambitions. This state-of-the-art facility is more than bricks and mortar; it's the cornerstone of our next phase of success.'"
Our new facility marks the next chapter in the OLG story, propelling us from a family business to an industry-leading powerhouse.
We invite you to join us on this exciting journey and look forward to hosting you at our office showroom in the second half of 2024.