You might think you know Agile, but a whole lot has changed since the last time we got together. From engineering tweaks to tech upgrades, the new and expanded Agile Range is bigger and better than ever.
In this article, we'll explore the entire Agile desking range from top to bottom, listing all the inclusions, improvements and all the reasons why Agile is the must-have toolkit for office project managers and resellers.
The whole family is finally here and it's time to get reacquainted.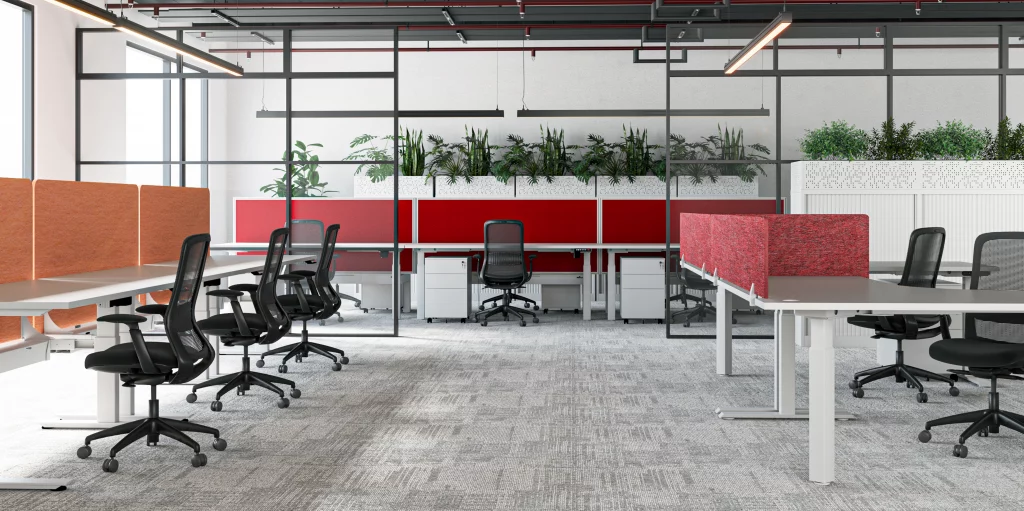 Agile Desking

The term "Agile" refers to our fixed Agile desking, winder adjustable and two column electric standing desks. It's the same, unchanged Agile line that's been around for over a decade, sharing the same high-quality materials and engineering processes as the rest of the family.
Choose Agile for:
Customers that want a budget-conscious solution that increases an office's quota of height-adjustable desks.
Customers wanting to style-match existing Agile desking solutions with a fixed-height option.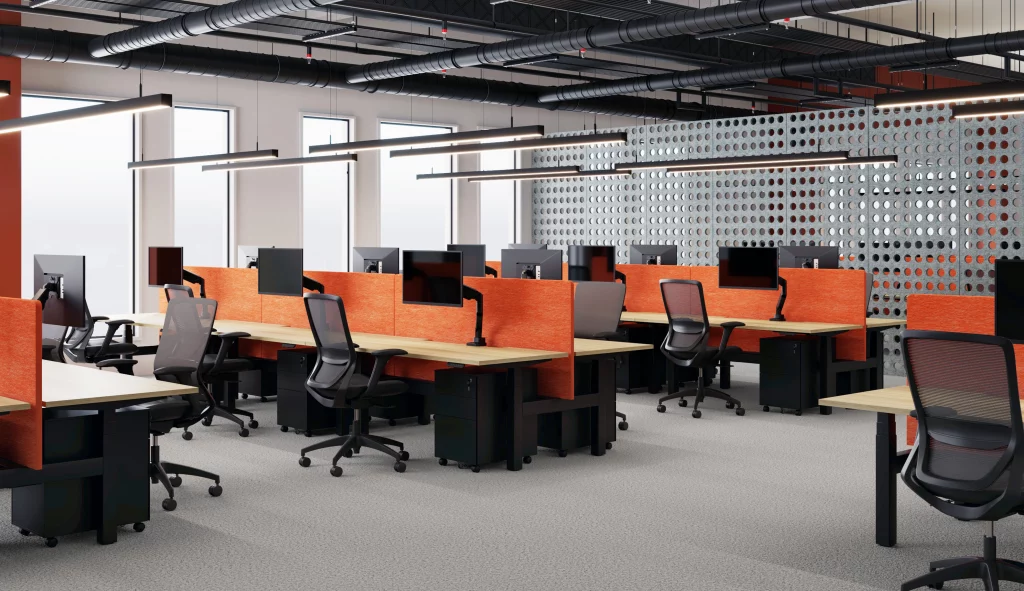 AgileMotion Desking

Part of our "contract essentials line", the brand-new AgileMotion represents our entry level, three column standing desk solution. But don't let the terminology fool you. With the same engineering detail and superior build quality you've come to expect from the Agile range of desking, the AgileMotion definitely doesn't feel like an entry-level workstation.
It features a 70mm x 70mm steel leg frame, whisper-quiet dual motors and an AS/NZS compliant height adjustment range.
Despite having a slightly smaller frame, AgileMotion has a 140kg weight rating and is compatible with a range of tabletop sizes from 1200mm x 600mm up to 1800mm x 900mm.
Like all the members of the Agile family, AgileMotion is compatible with all Agile cable management systems, Studio50 & Acoustiq screens.
Choose AgileMotion for:
Customers that want a mid-tier standing desk for the price of an entry-level solution.
Customers wanting a square-leg profile (only available with AgileMotion).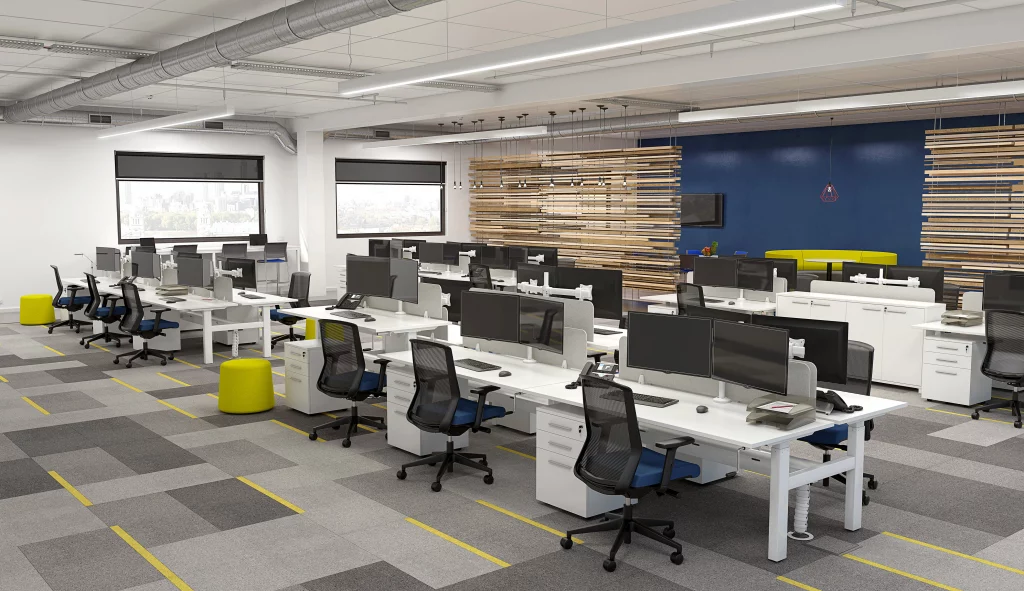 AgileMotion+ Desking

If you've bought Agile products from us in the past, you might remember that we added a "plus" to the names of products that we upgraded. Keeping the same convention, we spent time upgrading our old Agile+ range to the new AgileMotion+.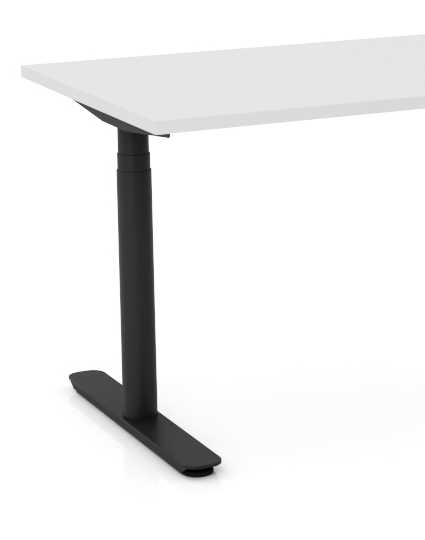 Part of this overhaul includes an upgraded 25V, 6A dual motor system, 90mm x 60mm steel leg frame, 160kg weight rating and combability with tabletops up to 2200mm x 900mm.
This places the AgileMotion+ firmly in our premium and designer categories – perfect for executive, C-suite, and client-facing spaces. On top of the worktop finish choices that the entire Agile family enjoys, you're able to further customise AgileMotion+ and Agile fixed with round leg variations.
Choose AgileMotion+ for:
Customers that want a premium standing desk solution that style-matches existing Agile products.
Customers wanting a round-leg profile (only available with Agile and AgileMotion+).
Customers that require their products hold an AFRDI rating for safety and compliance.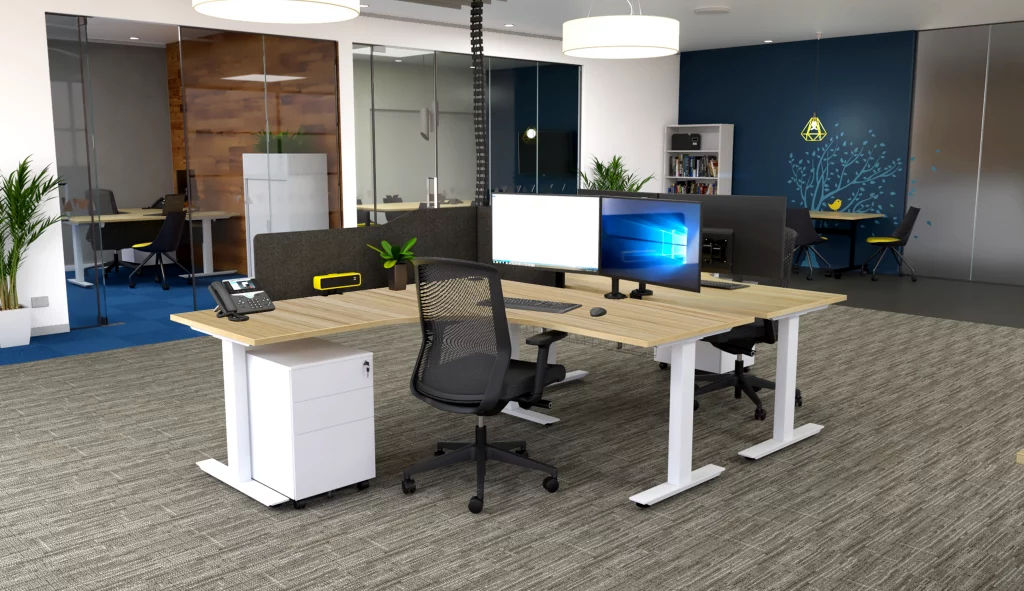 The Whole Family at a Glance.
Family reunions can be messy, but it makes it all worth it when you can get that photo with everyone in it.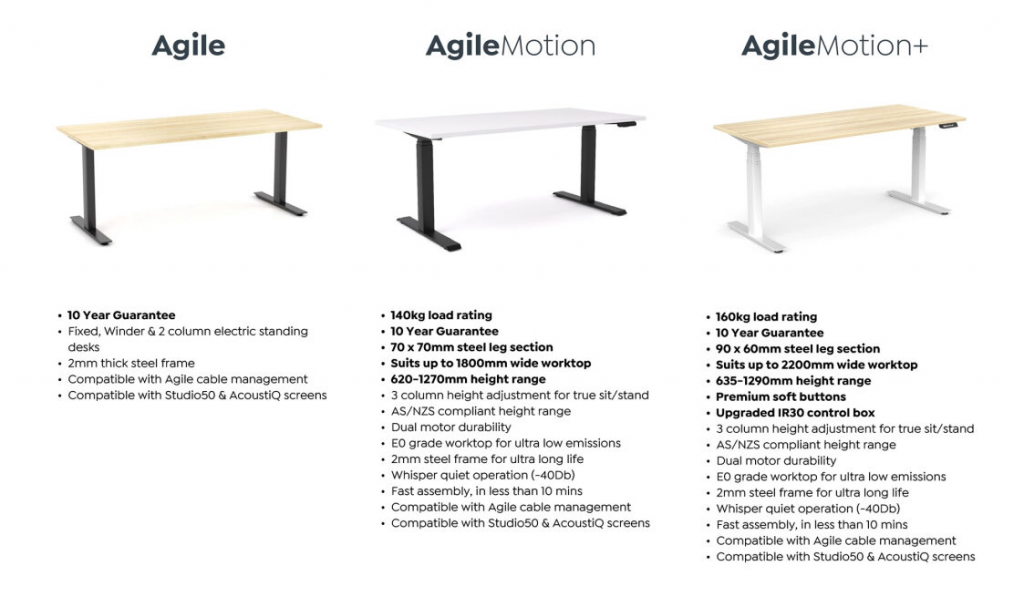 Between the Agile, AgileMotion and AgileMotion+ range of desking, there's a solution for every office project.
OLG Supports You
As one of Australia's leading office furniture wholesalers, we do everything in our power to support our resellers. For a full list of everything we can do, check out How OLG Can Win You a Deal.
Stuck for ideas? Or maybe you just want an office furniture wholesaler that you can rely on. Give us a call on 02 8188 2732 or send us an email so we can discuss some options.
Want to keep reading? Find out what's new with OLG or head over to the OLG Learning Centre. You'll find a curated archive full of educational articles and industry content, all completely free to use.