Starbucks might not be the caffeine sensation here that it is in the United States, but there is one part of their business model that continually confuses their customer. Ask for a large latte and the smiling barista will correct you. "Don't you mean a Venti?". Their insistence on trying to rebrand a universally accepted standard of measurement has been the cause of untold numbers of public freakouts.
But Starbucks isn't the only business trying to redefine words within their industry. Different brands will often put their own spin on identical products to try and sell more than their competitors. While there's nothing wrong with a little competition, untangling the marketing terms can be confusing for customers.
It's no different in the world of office furniture, particularly when it comes to the various different types of worktop finishes. You can easily find four identical finishes with four different names. In this article, we'll remove the marketing speak and let you know what the most common finishes mean, regardless of the brand behind it.
Matte / Natural Finish
One of the most popular types of worktop finishes is the "Matte" or "Natural" finish. This involves treating the worktop panel with a smooth melamine coating that is both durable and consistent in colour.
Suppliers like OLG and Polytec use "Matte" finishes, while Laminex prefers to use the term "Natural".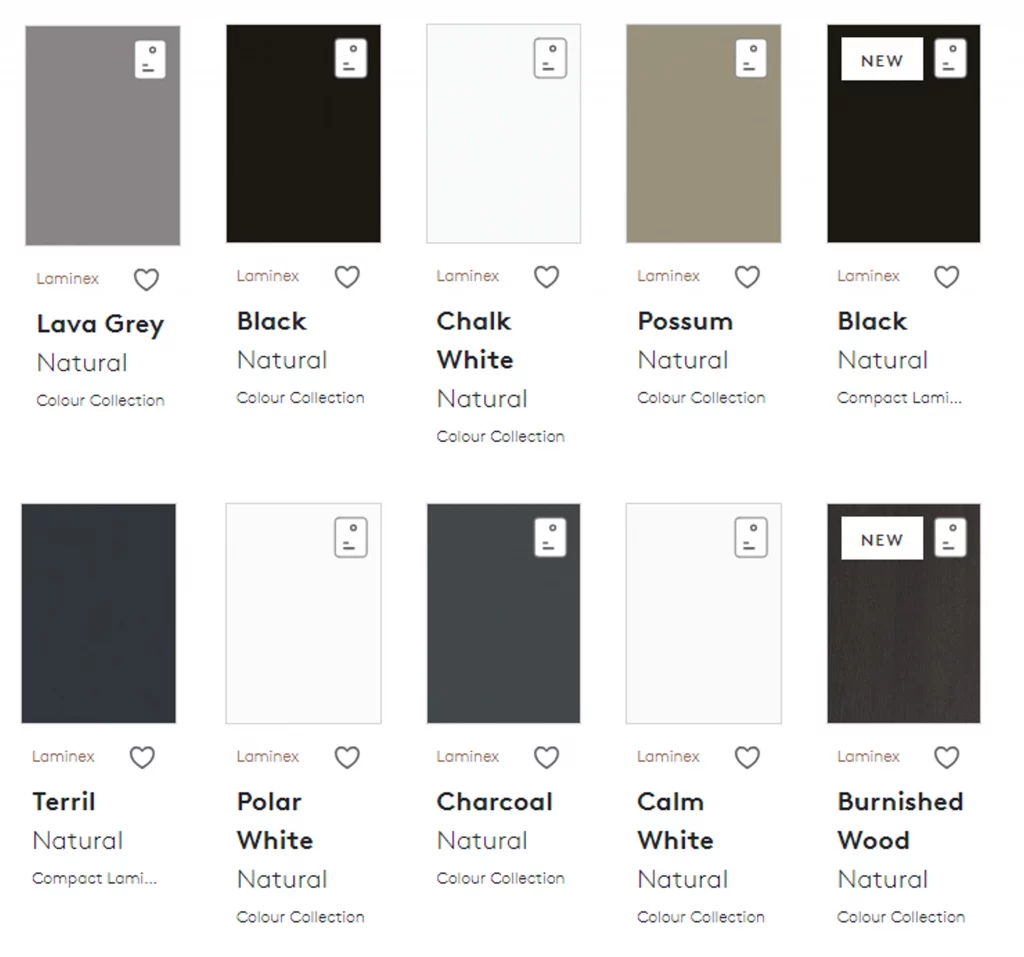 Ravine / Nuance Finish
A "Ravine" or "Nuance" finish is one where an artificial wood grain is applied to the worktop surface via layers of physically embossed gloss and matte layers. Generally, a mold is created of the unique grain and used repeatedly on products finished with this technique. Ravine finishes are favoured for their high-end look, giving an impressive touch to an otherwise uninspiring worktop.
You'll find the term "Ravine" used by OLG and Polytec with Laminex calling their wood-grain finishes "Nuance".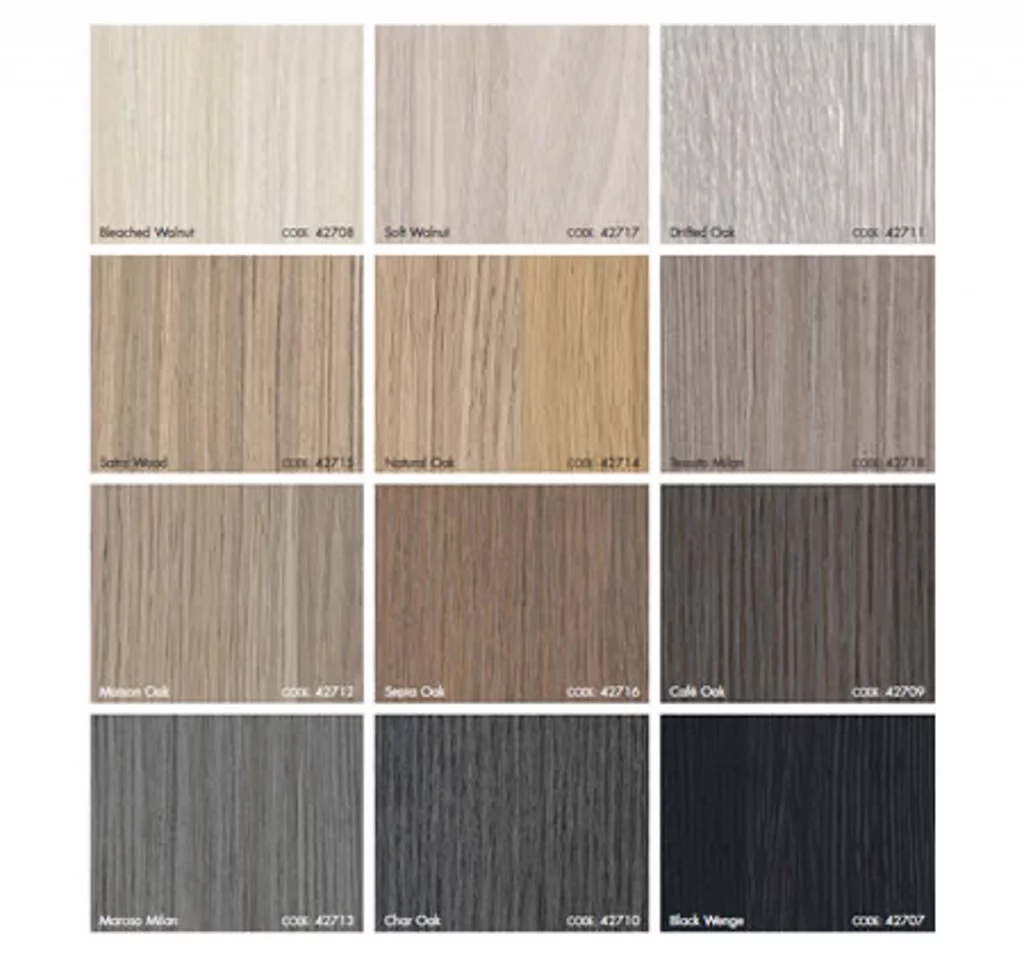 Chalk Finish
Since it's invention in 1990, chalk paint has gained popularity over the years as a method to introduce both colour and texture to wood products. With no sanding or priming needed, it's a simple and cost-effective way of repurposing old furniture or covering mistakes. The only complaint people have about chalk paint is the dull end result compared to traditional paints or wood stains.
Chalk finishes exist for those that want the classic chalk paint look, without requiring actual timber as the base substrate.
Examples of Laminex Chalk finishes are included below.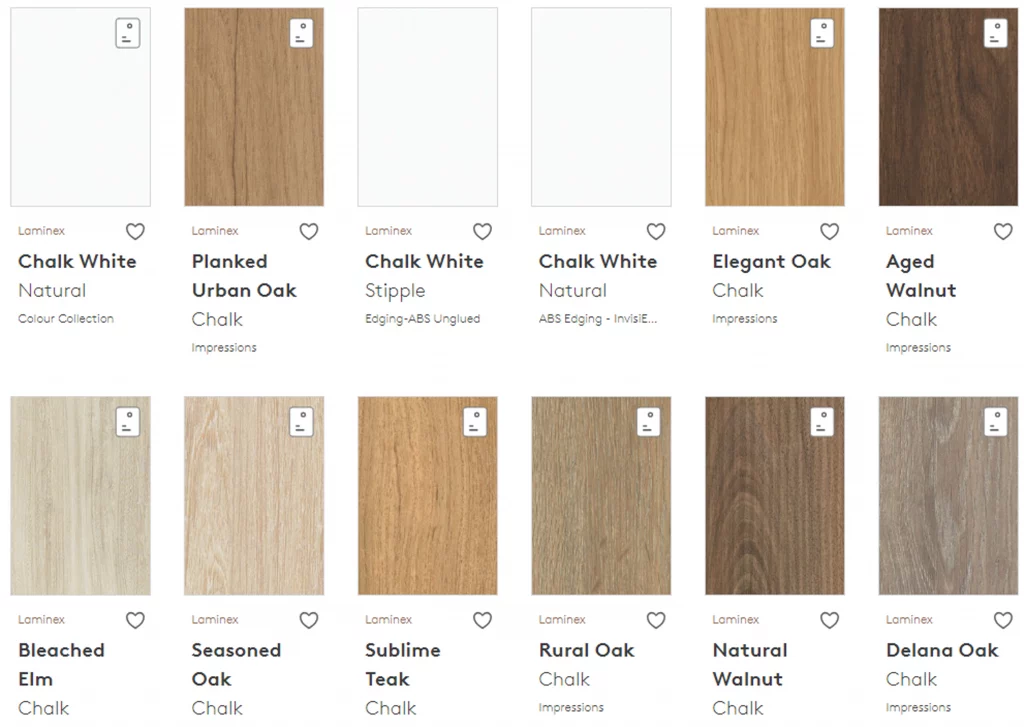 Gloss / Silk Finish
As the name suggests, a gloss or silk finish leaves a highly reflective, glossy surface. It's great for large, expensive boardroom tables or presentation spaces. It's not designed for high use as it is a magnet for fingerprints, smudges, and stains.
Several different types of lacquer finishes and ceramic coatings can achieve this effect; however, gloss finishes are generally applied at the point of manufacture.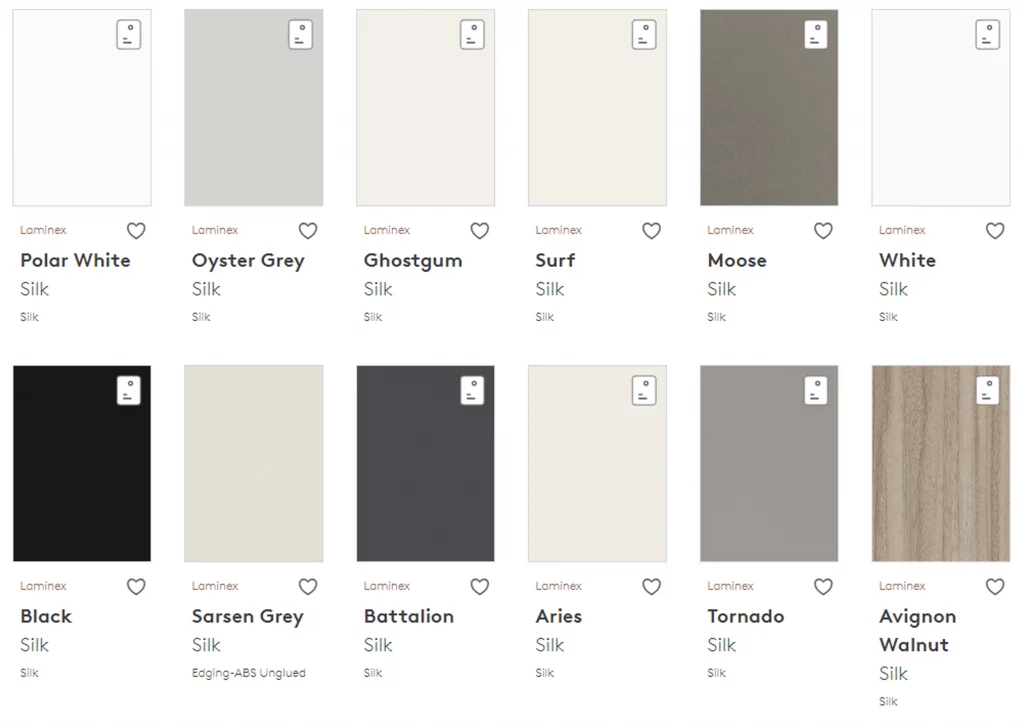 OLG Supports You
As one of Australia's leading office furniture wholesalers, we do everything in our power to support project managers and resellers. For a full list of everything we can do, check out How OLG Can Win You a Deal.
Stuck for ideas? Or maybe you just want an office furniture wholesaler that you can rely on. Give us a call on 02 8188 2732 or send us an email so we can discuss some options.
Want to keep reading? Find out what's new with OLG or head over to the OLG Learning Centre. You'll find a curated archive full of educational articles and industry content, all completely free to use.