We've been hinting at a new warehouse for a while now, and its finally time to share some of the exciting progress updates.
Warehouse Wish List
In our early planning sessions, it was important to create a wish list of things that we needed in a brand-new warehouse. When we moved into our current warehouse in 2020, we were essentially limited by the space that had already been built. We had to make our equipment, processes and storage fit the dimensions of a pre-built warehouse.
This time around, we had the opportunity to build a space from the ground up. A purpose-built warehouse and logistics centre that will help us increase our capabilities and efficiency. So, we began listing our must haves for the new space.
Also included will be an 800 square metre, high-grade working showroom. An upgrade from our Macquarie Park showroom, we'll be able to showcase a comprehensive selection of OLG product. This will include catering facilities and a space to host customer meetings and events.
Our new warehouse must have more than 10,000 square metres of space. There will be enough room to house additional CNC machines and new equipment for Studio 50 screen manufacture.
Location-wise, Marsden Park is still the best choice for a new warehouse. With its proximity to major Sydney logistics arteries, including the future Western Sydney Airport, it's the perfect central hub for delivery and installation throughout Greater Sydney and beyond.
We also want to make sure we have an expanded space for our office staff in the new warehouse
Plans & Concept Art.
Pictures tell a thousand words, so we've included some early renders on how our new warehouse and showroom will look from the outside.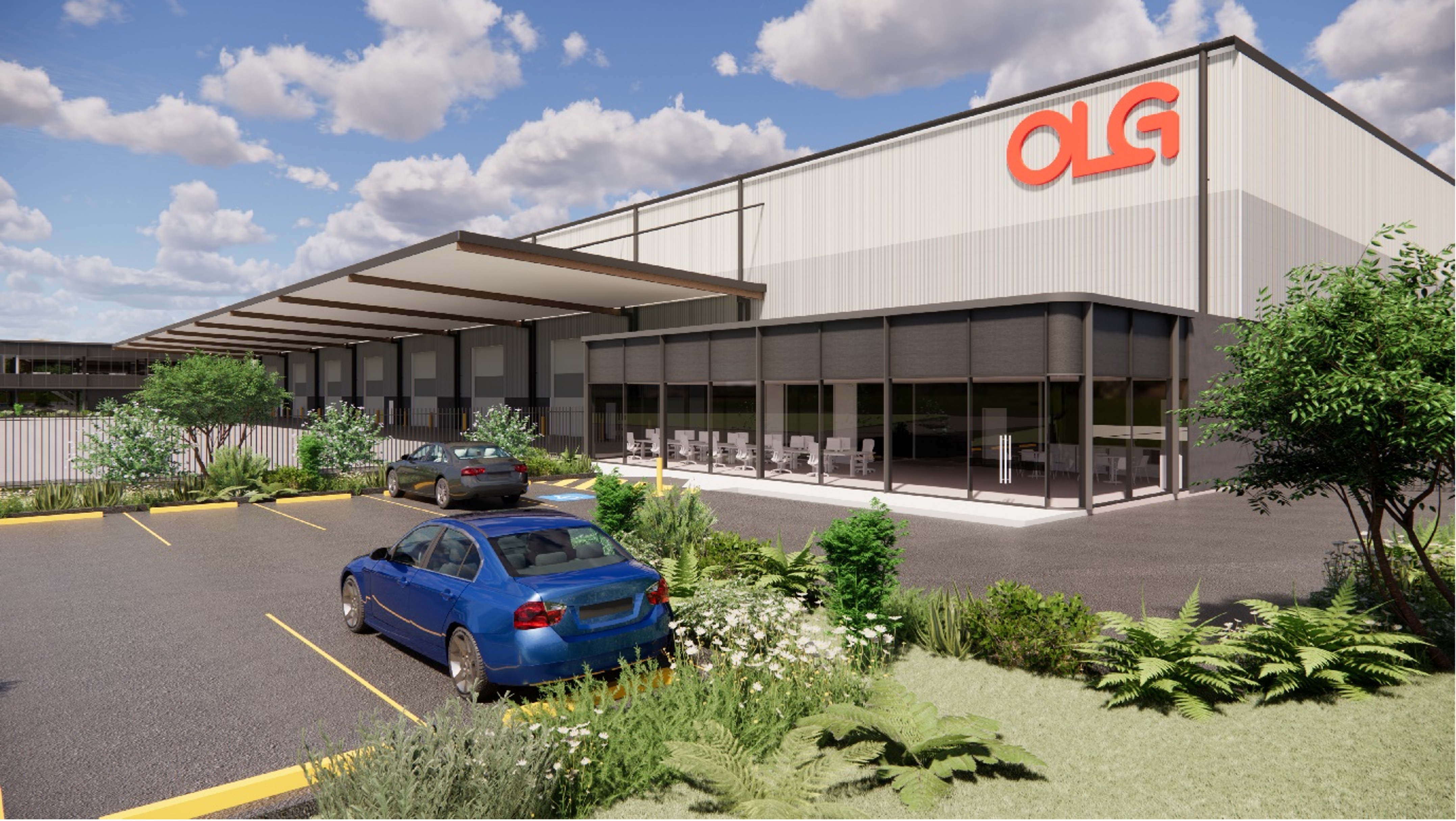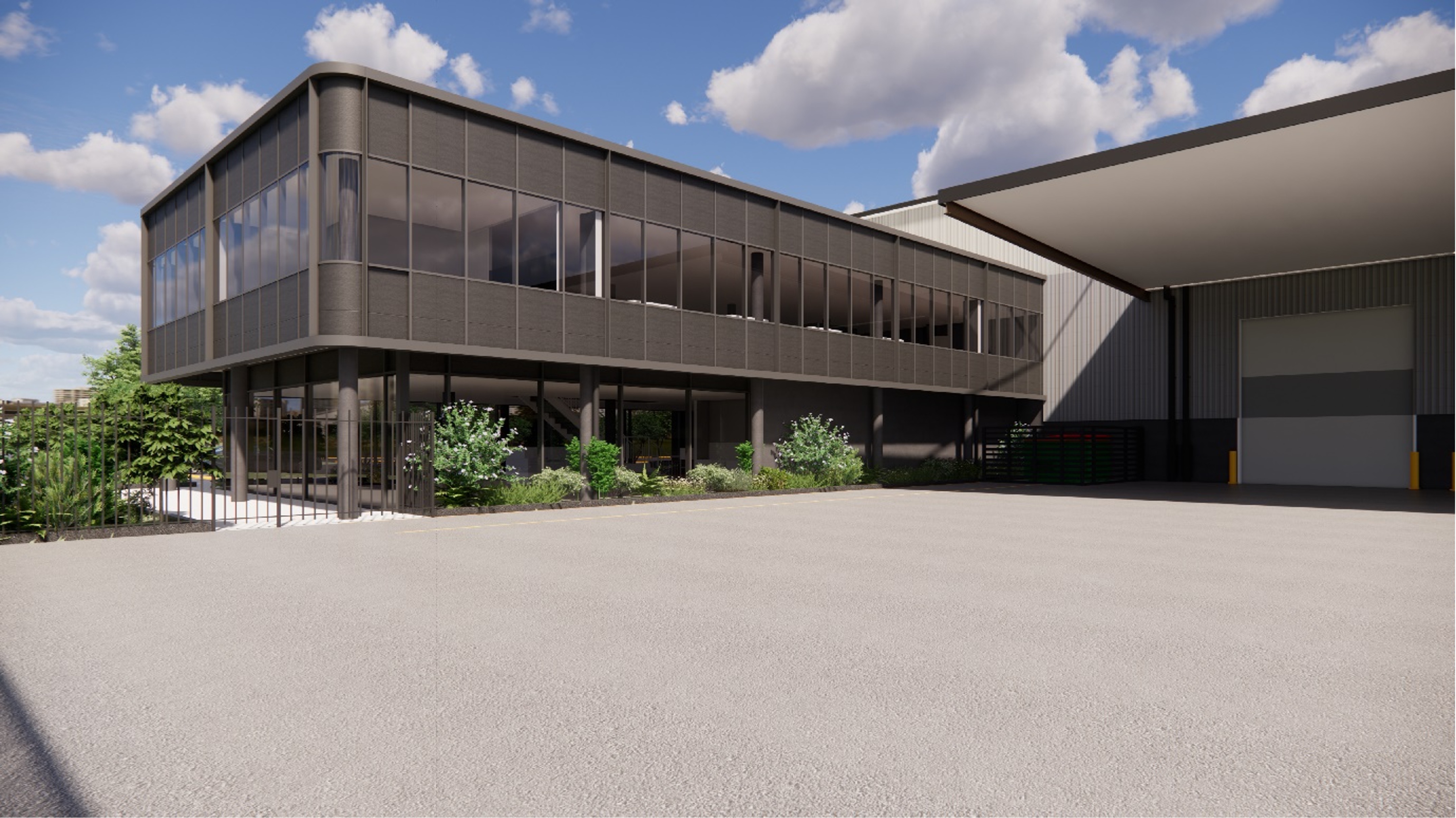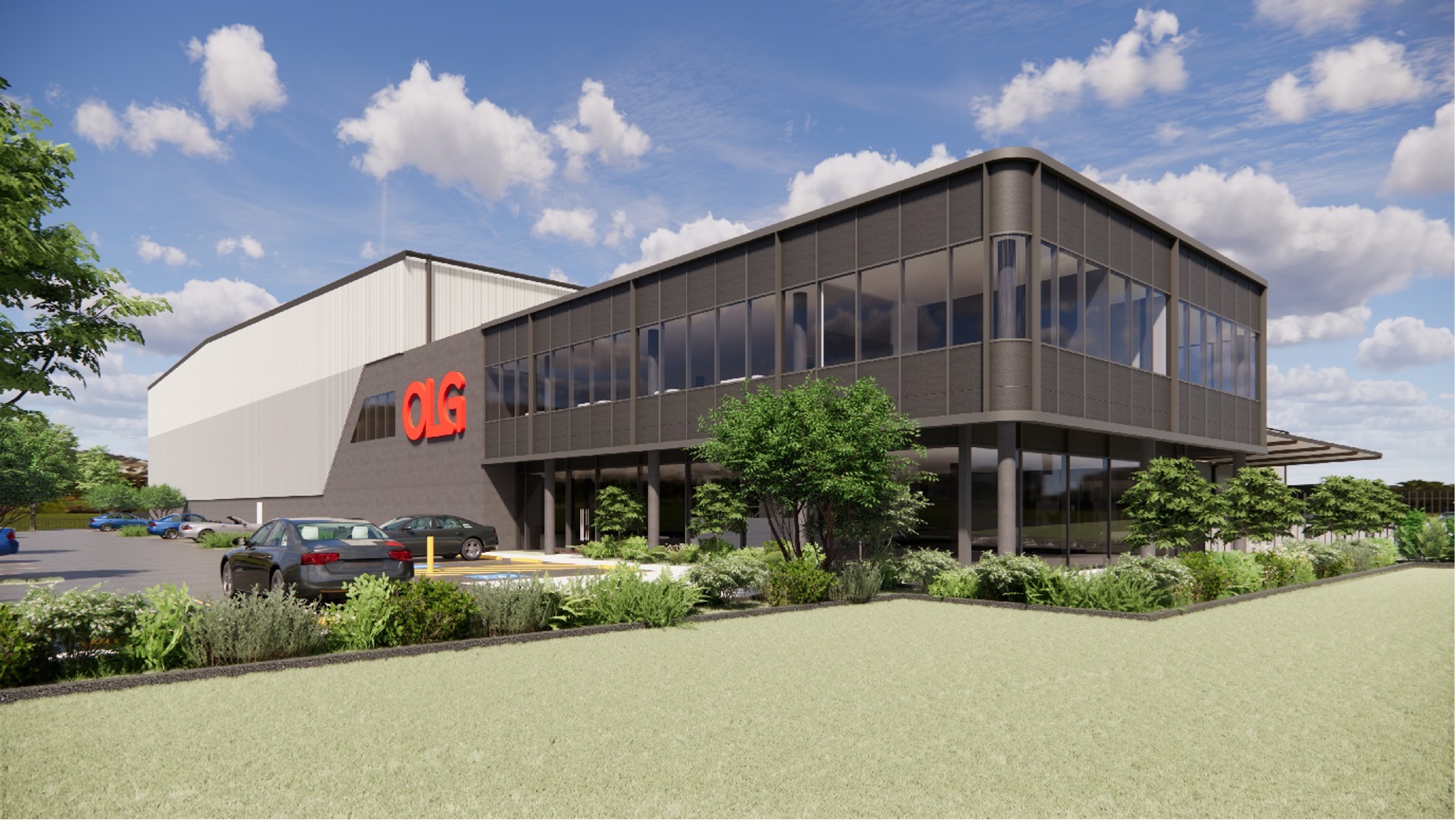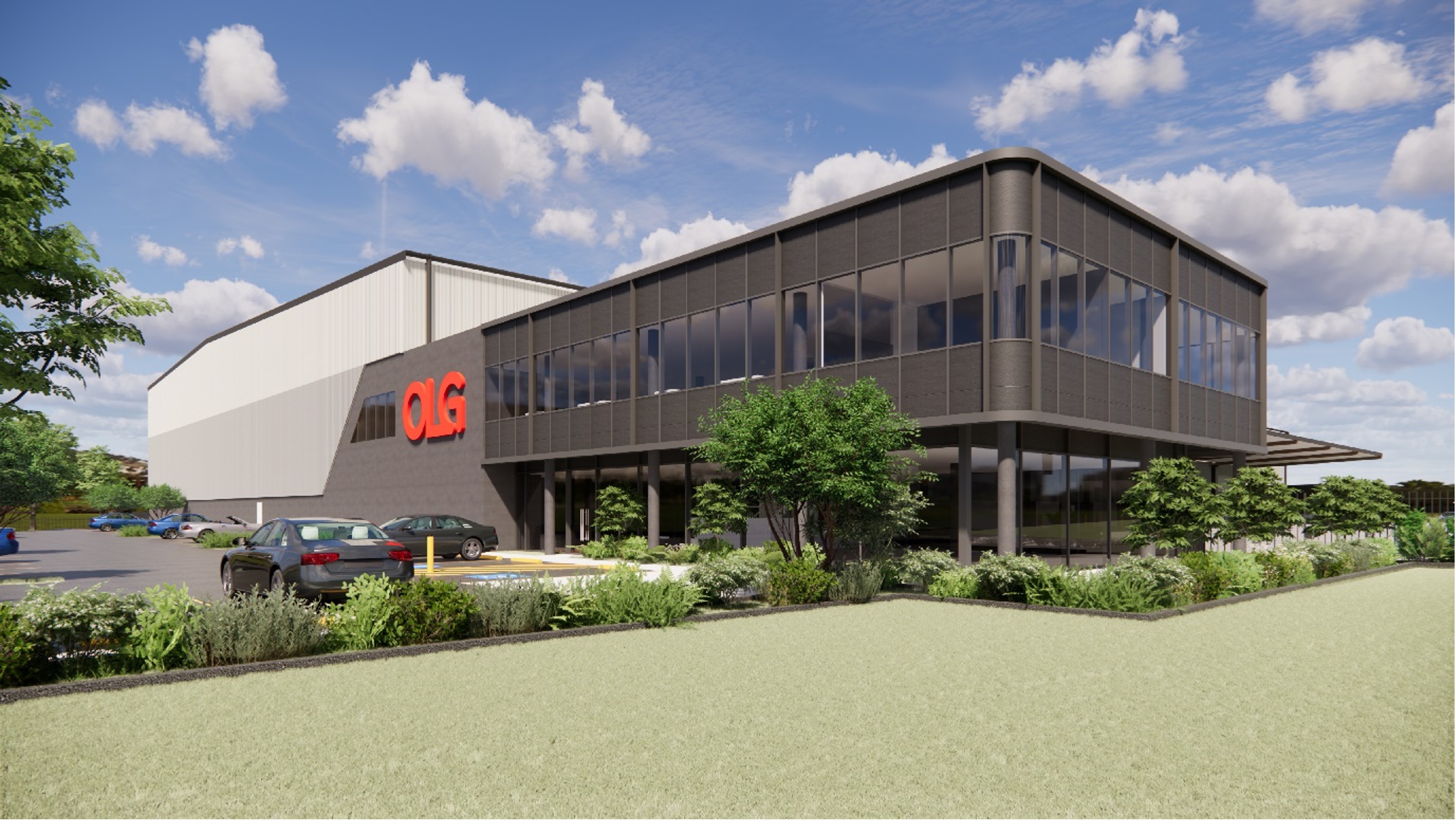 Signing on the Dotted Line
After months of planning, we finally put to paper on the contract. On December 22nd, 2022, we signed the build agreement.
Land preparation has already begun with construction to follow in June this year. At the current rate of progress, we expect construction to be completed with a move-in date of March 2024.
We'll be sure to share updates as the build progresses.
One More Thing…
If you're stuck for ideas, or simply want an office furniture wholesaler that you can rely on, feel free to give us a call at 02 8188 2732 so we can discuss some options.
Want to keep reading? Find out what's new with OLG or head over to the OLG Learning Centre. You'll find a curated archive full of educational articles and industry content, all completely free to use.