Picture this. You're in the middle of writing an important email, when all of a sudden, your train of thought is interrupted by thick plumes of smoke and the screams of your co-workers. The office is on fire and it's a mad rush to evacuate the burning building.
Once outside in the emergency assembly area, the fire warden does a quick head count and notices a problem. There's someone missing. Firefighters arrive and bravely rush into the office which is now completely engulfed in flames. Then they see Mark.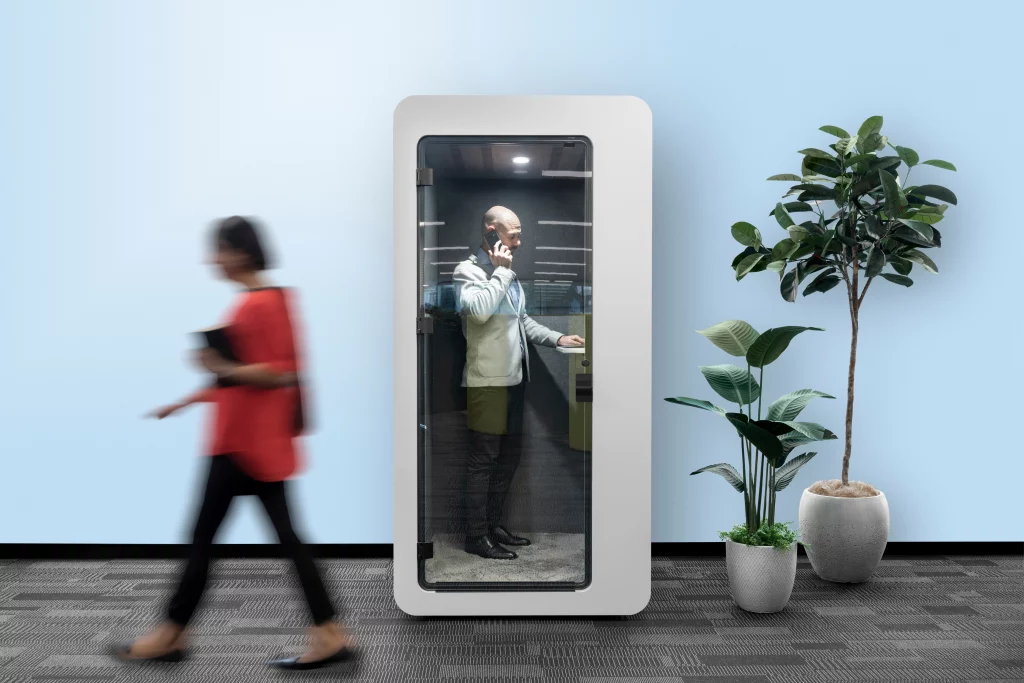 He'd been in the phonebooth the whole time, completely oblivious to the chaos around him. Maybe the acoustic materials had muffled the sounds of fire alarms and hysterical yelling. Maybe he was just completely immersed in his phone call. Whatever the reason was, Mark missed the call to evacuate and needed to be rescued by the fire department. Luckily, Mark will be OK, but this debacle brings up a very important question.
Do you need fire protection in a phonebooth?
Is a Phonebooth Flammable?
The first question we need to answer is an obvious one. Is a phonebooth flammable? We can figure that out by taking a look at the materials that go into the construction of a typical phonebooth.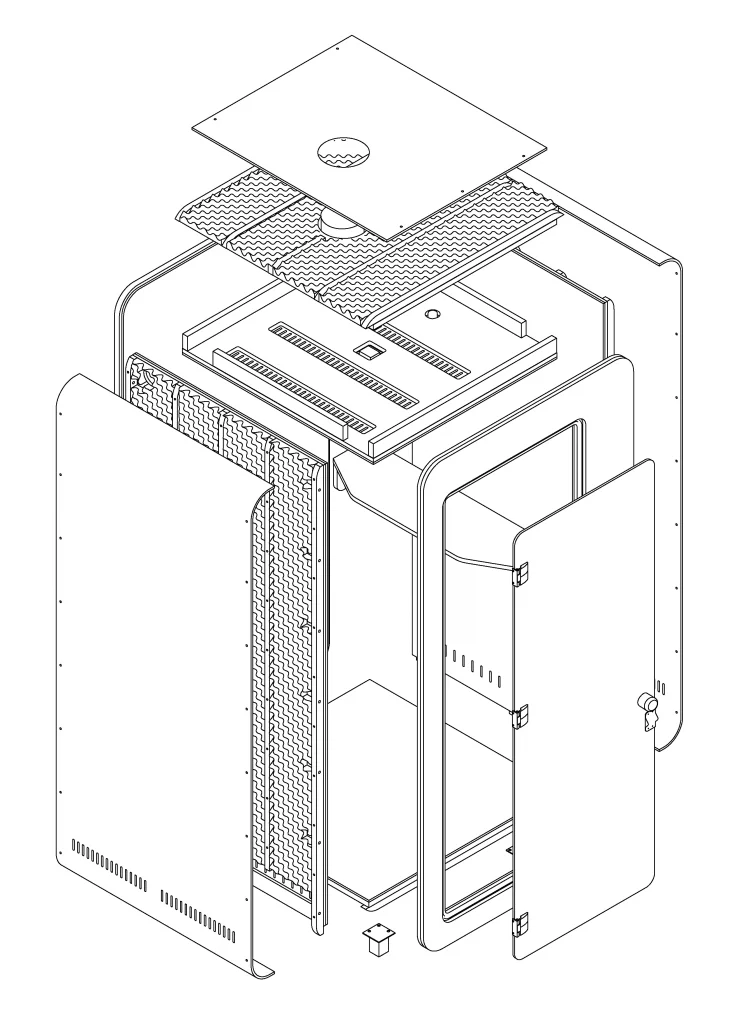 Like the SpacePod and Qzone, most phonebooths consist of a plywood frame, a metal or plastic external cover, and layers of acoustic material on the inside. The plywood frame is obviously the most susceptible to catching fire, however, its location makes it unlikely, at least from the ignition of a naked flame.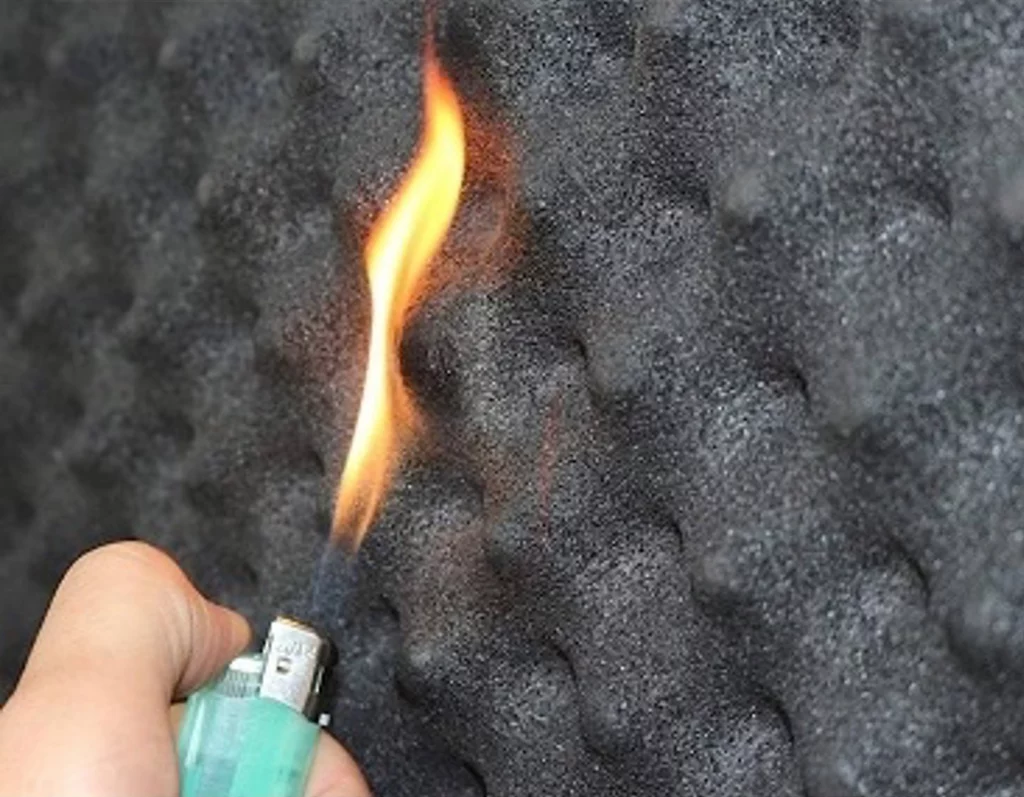 Beyond the fireproof metal and glass doors, there are even more materials on the interior that help reduce flammability. The flame retardant properties of acoustic foam prevents fire from spreading and low-loop pile carpet is known to self-extinguish when ignited.
Like all products with electrical components, there is the chance of a fault sparking a fire, however, there are precautions you can take. These include hiring a skilled professional to conduct your wiring and ensuring that all connected electronic devices undergo regular testing and tagging by a licensed electrician.
Do Australian Standards Require Phonebooths to Include Fire Protection?
The specifications for fire protection in Australian buildings are covered by the National Construction Code amongst many others.
Phonebooths aren't implicitly mentioned in Specification E1.5, and are generally classed as pieces of furniture, covered by the fire protection of the larger building it resides in. Whether or not this consists of an overhead sprinkler system, hydrants, or wall-mounted extinguishers will depend on the size of your office building.
Despite Australian Building and Fire Standards not directly specifying how phonebooths are to be classified or protected, we've made a point of ensuring that the intended locations we install in comply with several international standards. These include:
OLG Supports You
As one of Australia's leading office furniture wholesalers, we do everything in our power to support project managers and resellers. For a full list of everything we can do, check out How OLG Can Win You a Deal.
Stuck for ideas? Or maybe you just want an office furniture wholesaler that you can rely on. Give us a call on 02 8188 2732 or send us an email so we can discuss some options.
Want to keep reading? Find out what's new with OLG or head over to the OLG Learning Centre. You'll find a curated archive full of educational articles and industry content, all completely free to use.