What does the office and a campfire have in common? Not a whole lot if you read the company OH&S manual. The humble campfire is inspiring a whole new wave of modern office design, minus the open flames of course. After all, the campfire is mankind's original meeting room. It's a place where families sat and told stories while sharing a meal, where people resolved their differences and planned for the future. It's the kind of collaborative space that's missing from the offices of today.
In this article, we'll describe how circular office plans are taking the corporate world by storm. We'll explore some of the benefits of arranging your floor plan around a central hub and look at some iconic examples of this trend. By the end of this article, you'll have a better understanding of floorplan dynamics and how collaboration can be improved.
The Campfire: Humanity's First Meeting Room
Picture the typical office layout and what comes to mind? Do you see rows and rows of beige, bland cubicles? Maybe the only time you see your colleagues in the office is when they pop their heads up like meerkats.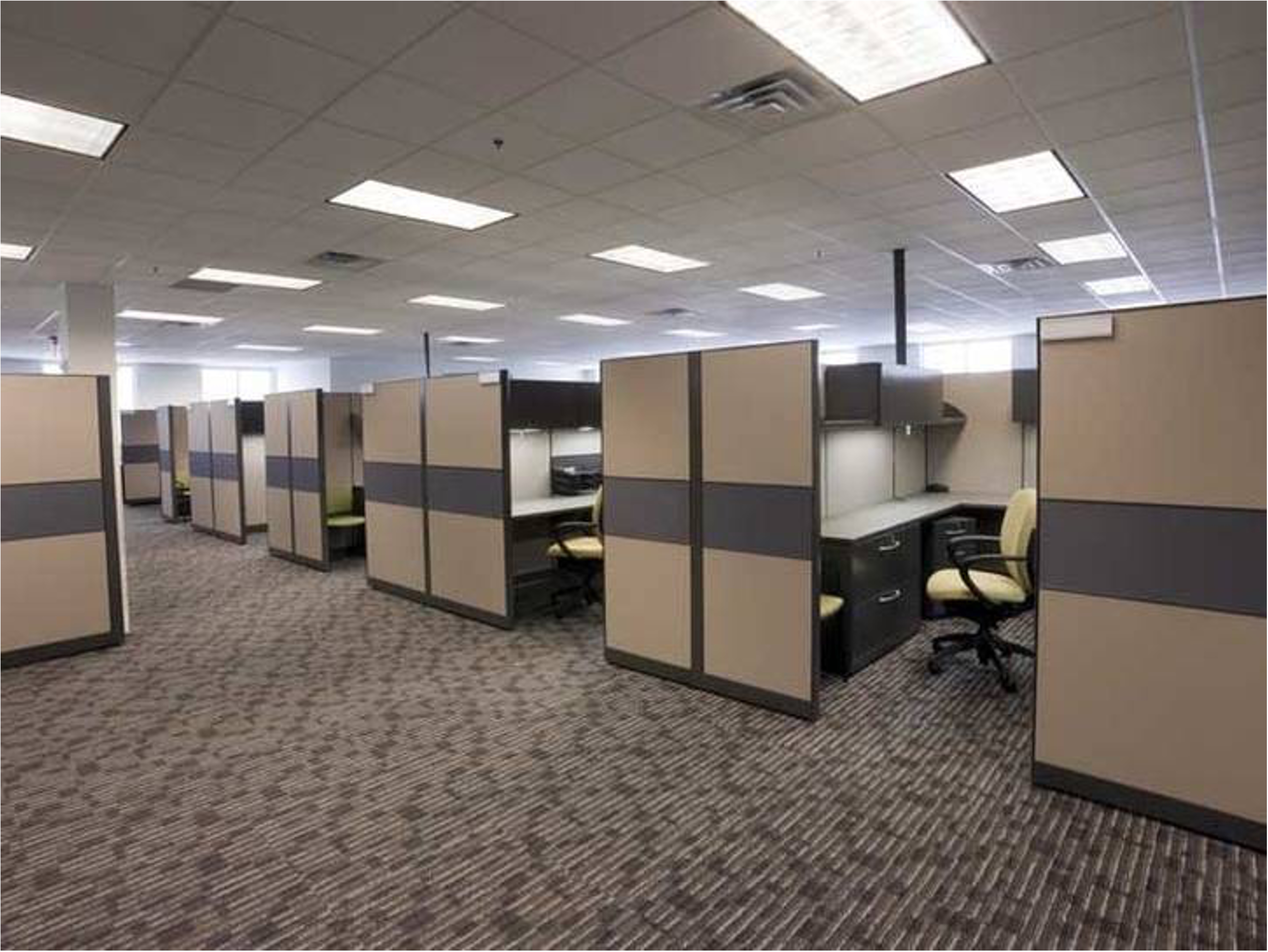 While this grid layout is great if all you care about is the employee-per-square-metre ratio, there are some downsides. Studies have shown that the cubicle design really doesn't do much for staff well-being and collaborative productivity.
There's one emerging trend in modern office design that claims to solve this problem. The only thing is, it's not exactly a new concept. The latest in office layout design is centred around a shape – the circle.
The humble campfire represents humanity's first-ever meeting room. Early humans gathered around open flames to cook the spoils of their hunt while families warmed themselves by the fire. But the campfire was more than just a kitchen stove and a thermostat. The first campfires were a place of storytelling, planning and resolving conflict.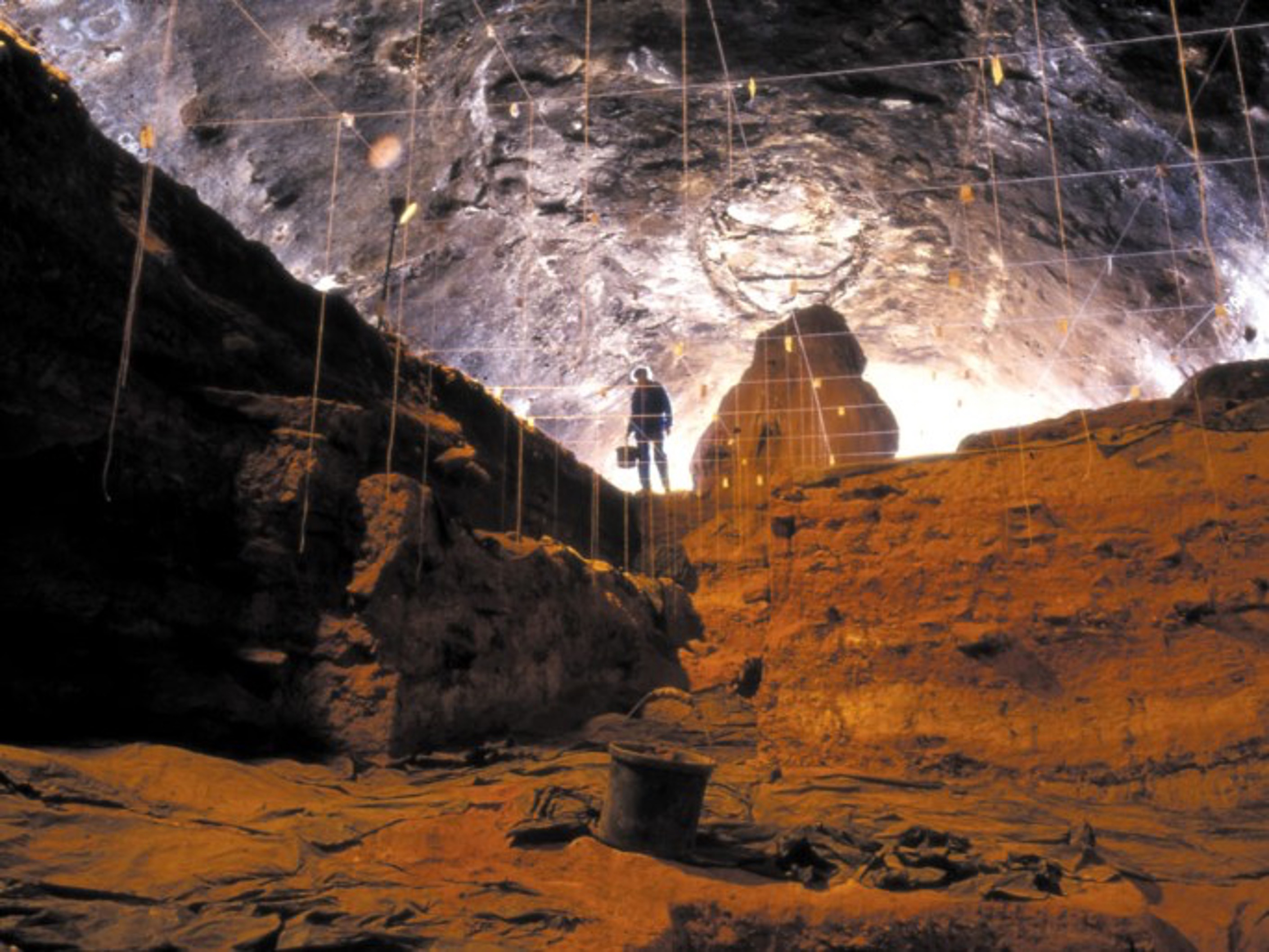 Ironically, the first humans to stumble across a fire didn't know how to control it, and they would have needed a large amount of co-operation and co-ordination to keep it going. But the humble campfire did more than just force people to work with each other. According to new research published in Proceedings of the National Academy of Sciences, ending the day around the campfire, where songs, stories and relationships blossomed, ultimately shaped cultures and perhaps even helped develop some of our ability to understand one another, cooperate and internalize culture.
In essence, the campfire was humanity's first meeting room.
The Traditional Office
While a lot of us still huddle around a table in a meeting, much of what made the "campfire" so successful has been phased out over time. And we're not just talking about open flames in the office.

Meeting room tables are notoriously rectangular, even if the meeting is called a round table, and afterwards, everyone goes back to their boxy beige cubicle.
Add this to the fact that half of a meeting's participants are now dialling in from home, and you have this situation where some people have a spotlight and others are relegated to a TV screen mounted on the wall.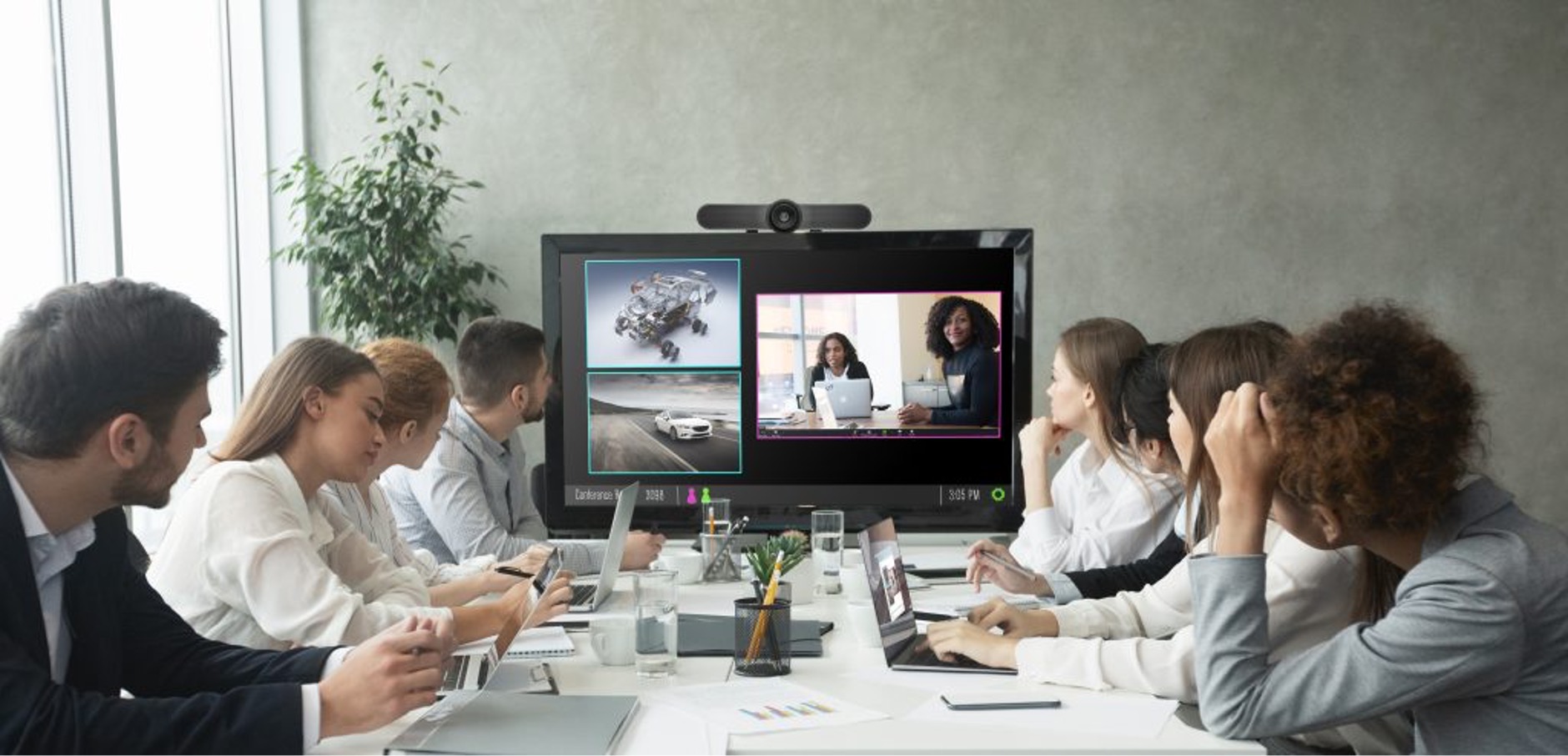 Even if you manage to find a perfectly round meeting table, the inequality with hybrid workers means that you've lost all the best parts of a campfire.
Bringing the Campfire Back into the Office
Seen as an innovator of the modern workplace, Google has predictably led the charge into this new campfire-centric trend. Starting with their UK offices, Google has worked to create hybrid hubs that address the issue of equality in representation.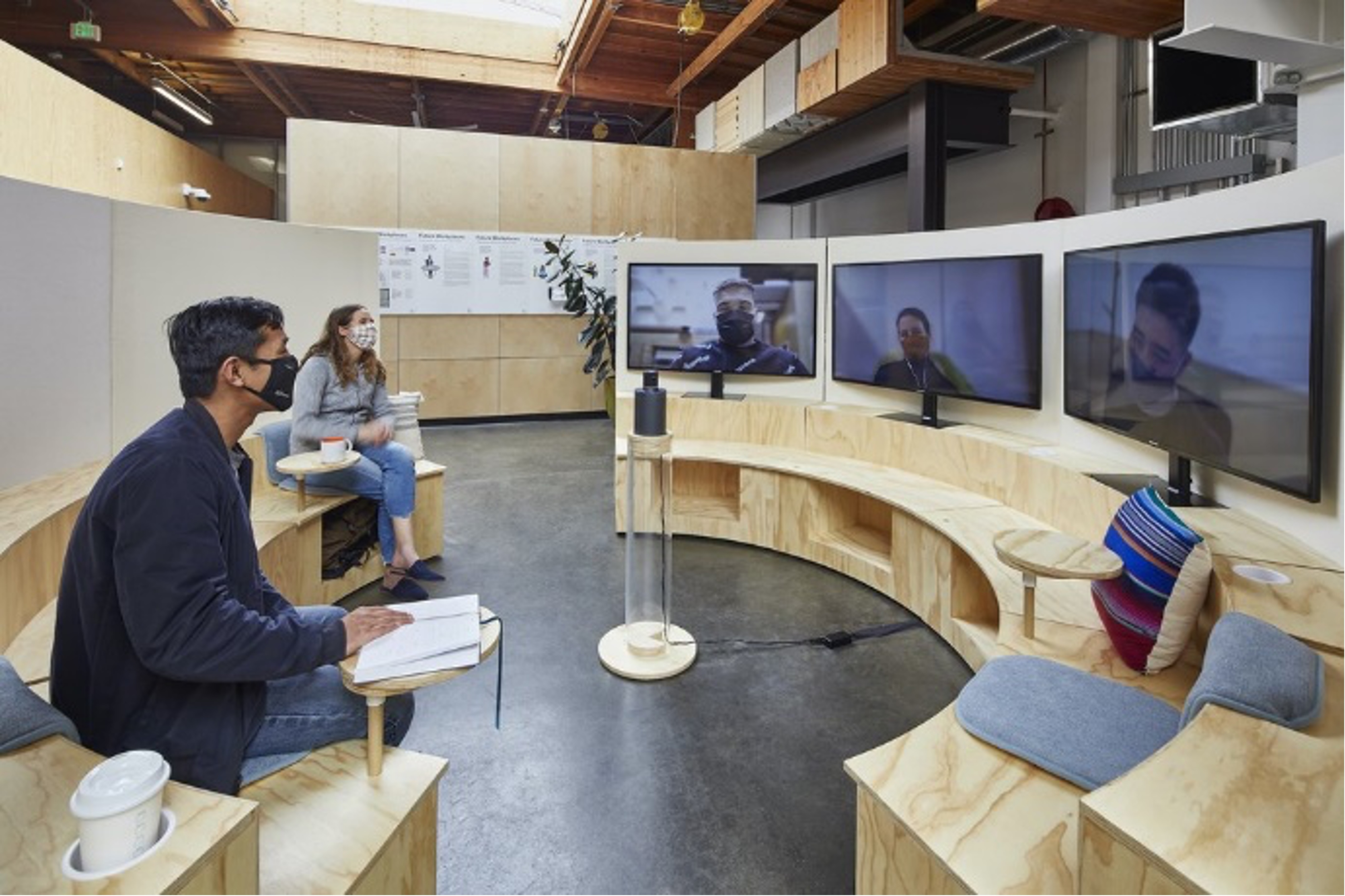 Meeting rooms are called "campfires" because they are situated in a semicircle that enables face-to-face sessions with social distancing. The setup also permits displays in between live meeting participants to accommodate remote workers or team members from other work sites. The wood campfire structure is portable and can be moved around in an office or shipped virtually anywhere.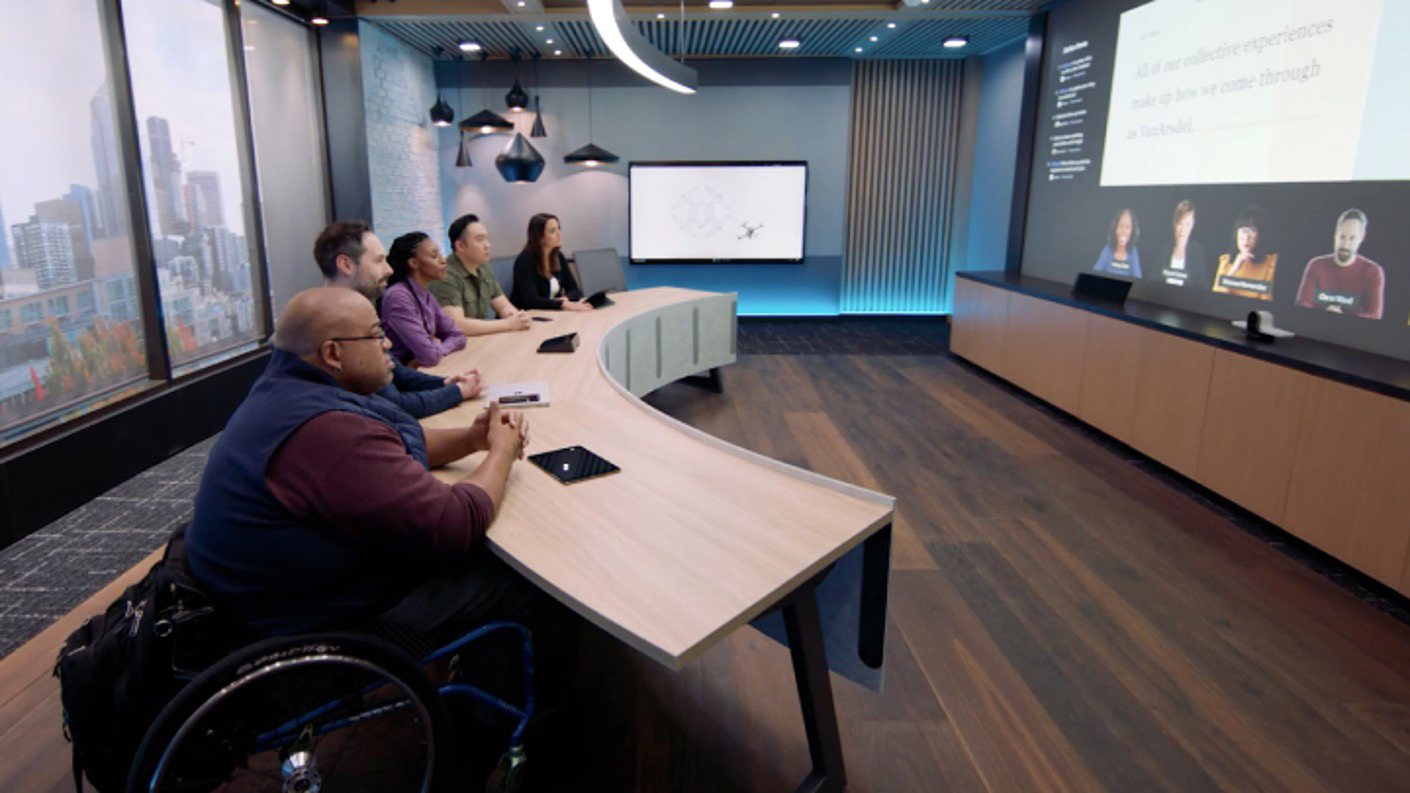 But this isn't just about reinventing the meeting. A fundamental change is organizing office space into what Google calls "team pods". Each pod is allotted chairs, desks, whiteboards, and storage units on casters that can be moved around by team members and rearranged in the same circular or semi-circular configurations.
OLG's Circular Office Design Concepts
There are many products in OLG's catalogue that embody this new future trend of circular office design.
Beginning with the MotionOffice range, the Motion Expo and Motion Arc are modular, meaning up to 4 elements can be arranged in an open or semi-circle configuration.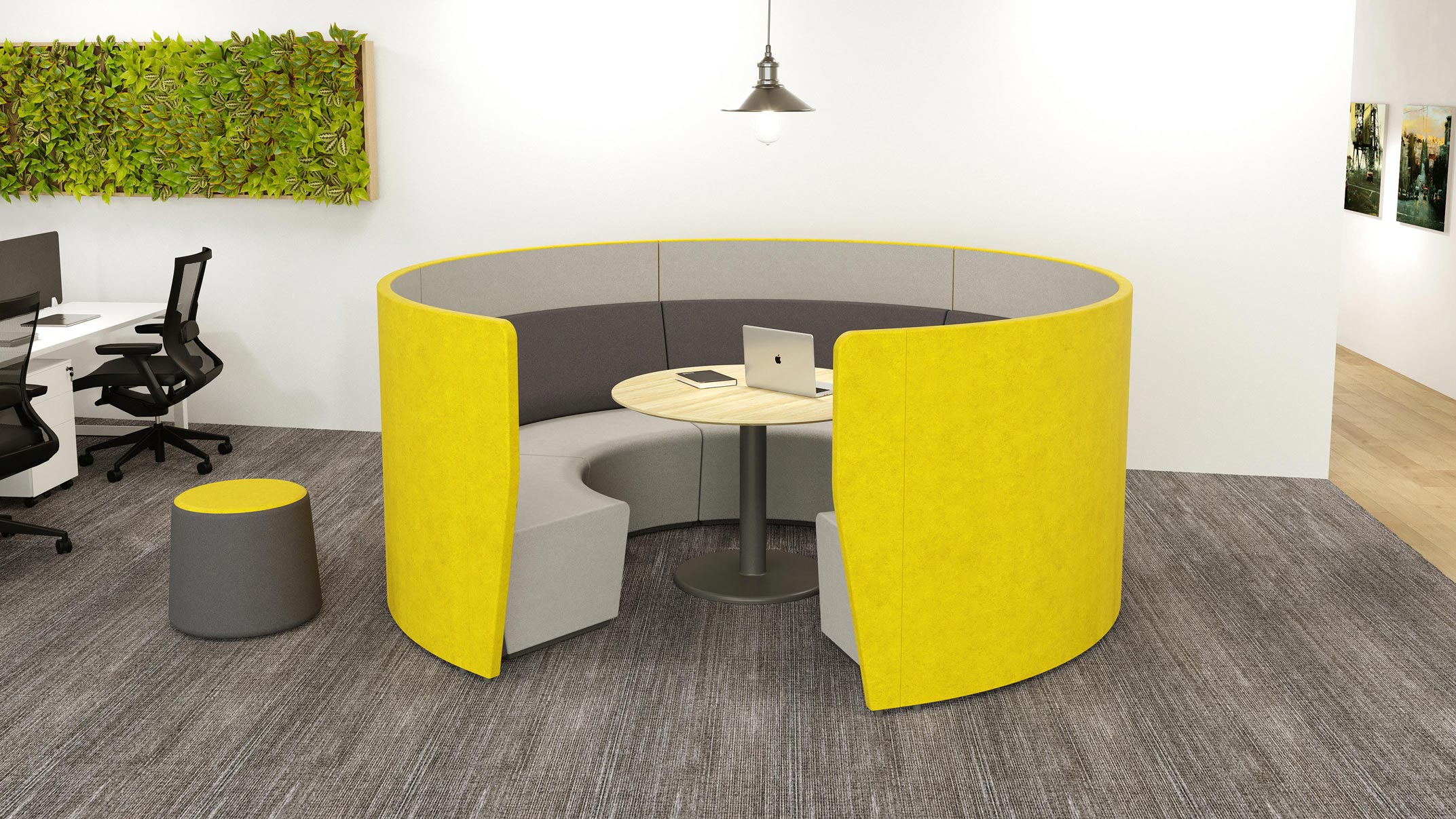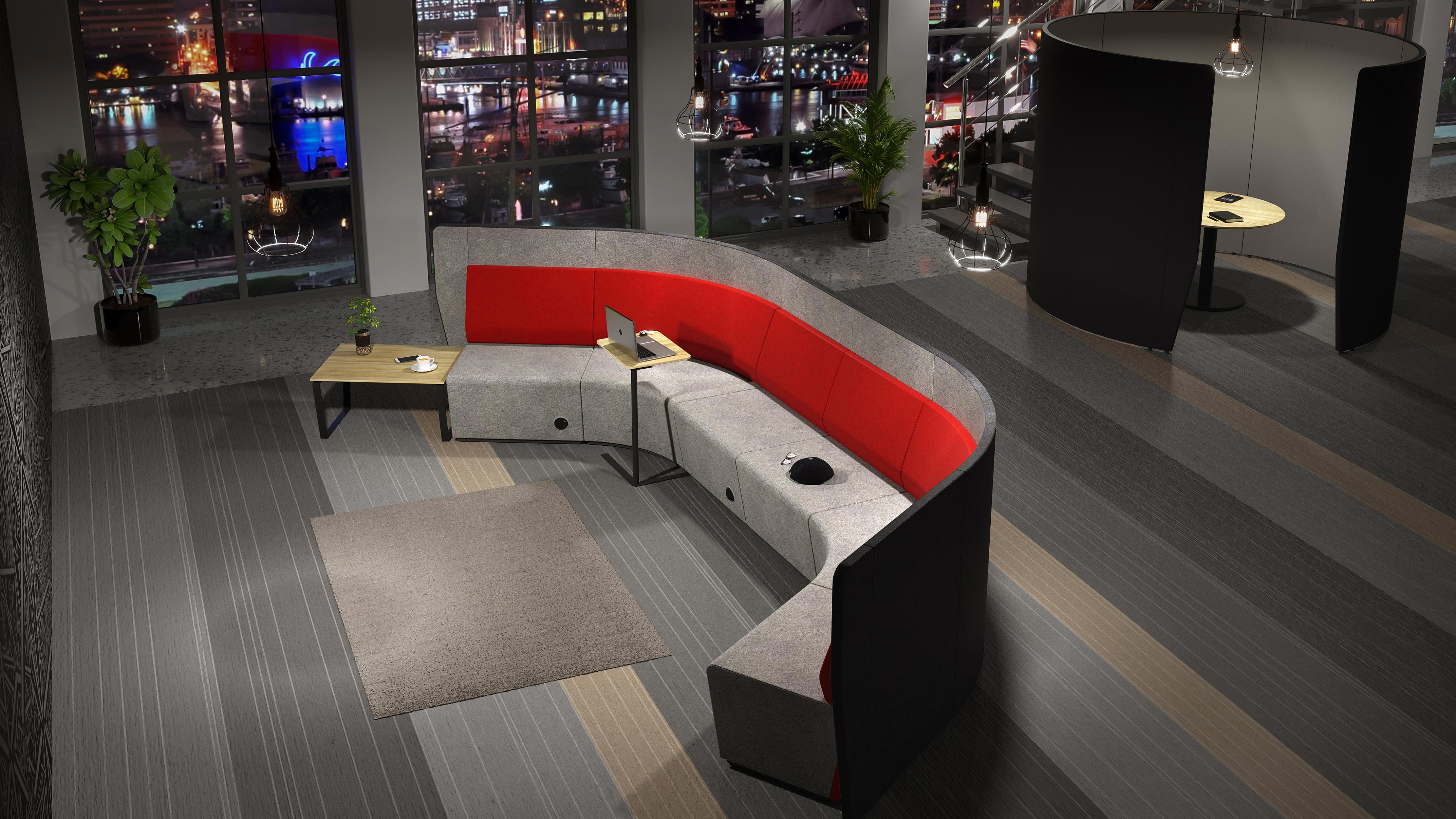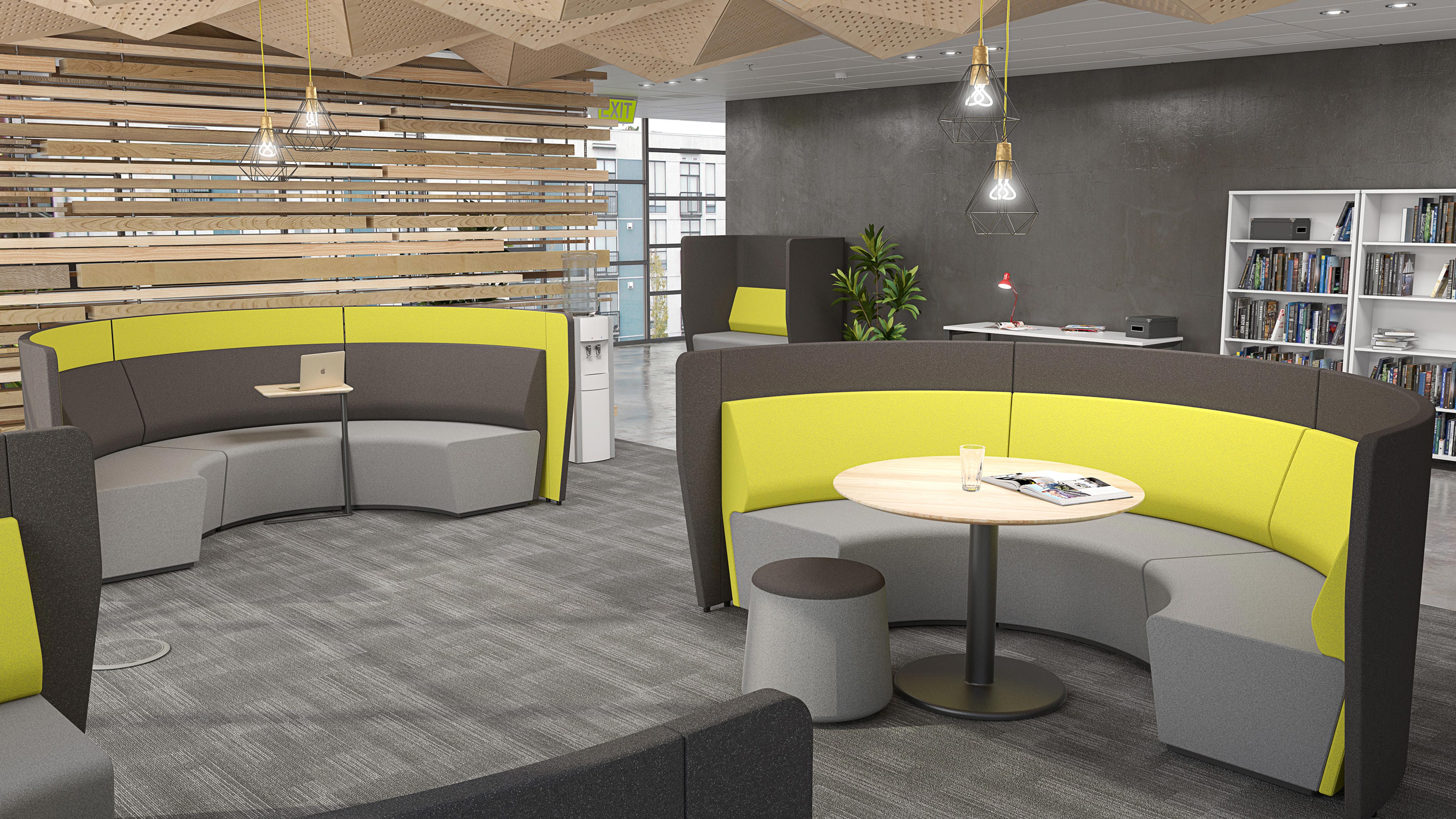 Similarly, any of the fixed and electric desks in OLG's range can be fitted with either round or semi-circular tabletops.
Offices of the Future are Customized.
While the campfire concept is gaining popularity in the modern office, it's by no means a one-size-fits-all solution. More often than not, clients will approach us with complex requests that require true out-of-the-box thinking to come up with a creative solution. If you're stuck for ideas, or simply want an office furniture wholesaler that you can rely on, feel free to give us a call at 02 8188 2732 so we can discuss some options.
Want to keep reading? Find out what's new with OLG or head over to the OLG Learning Centre. There you'll find a curated archive full of educational articles and industry content, all completely free to use.