The Agile+ we all know and love just got an upgrade, and it's not just about the name change. In this article, we'll lift the hood and explain everything that's gone into our latest product overhaul – from Agile+ to the new AgileMotion+.
Upgraded Motor
The first thing we did was upgrade the integrated dual motor system. This included an increase in power to a 25V, 6A system that retains its adjustment speed of 30mm/sec and a whisper-quiet operation volume of less than 40dB.

Upgraded Controller & Handset
Next up was an upgrade to the controller, handset, and firmware that runs the adjustment mechanisms.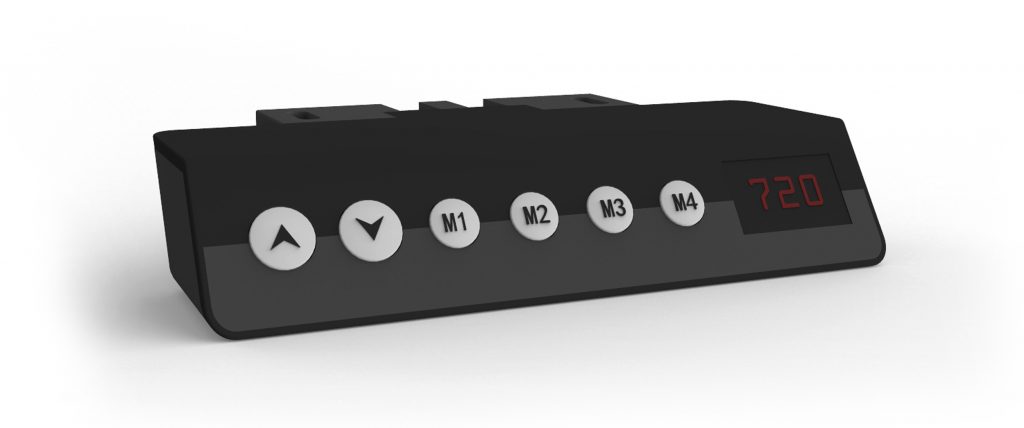 The new IR30 control box includes the following new features:
Output: DC 29V, 8A Maximum.
10% Maximum Duty Cycle Rating.
Improved Collision Detection.
User interface is now more intuitive.
Why the Upgrade?
Our Agile range was already a standout in terms of both product quality and price. So, if it wasn't broken, why did we upgrade? Well, for starters, at OLG, we believe that if there are improvements we can bring to our office furniture range, we'll do it. Secondly, rebranding from Agile+ to AgileMotion+ makes room for our brand-new entry-level desking system, the AgileMotion. It's all part of our effort to consolidate the Agile range as a one-stop-shop for all office projects.
And finally, we wanted to set ourselves apart from other similar products on the market. The competition for office desks in Australia is exceptionally tight, particularly in the mid to premium tiers of products. We've made sure the Agile range is not only reasonably priced, but also outperforms the competition in every available metric.
The Expanded Agile Range
With Agile, AgileMotion and AgileMotion+, If you're struggling to keep up with the new terms, specs, and nomenclature, we've put together a handy guide explaining the entire Agile range.
OLG Supports You
As one of Australia's leading office furniture wholesalers, we do everything in our power to support our resellers. For a full list of everything we can do, check out How OLG Can Win You a Deal.
Stuck for ideas? Or maybe you just want an office furniture wholesaler that you can rely on. Give us a call on 02 8188 2732 or send us an email so we can discuss some options.
Want to keep reading? Find out what's new with OLG or head over to the OLG Learning Centre. You'll find a curated archive full of educational articles and industry content, all completely free to use.